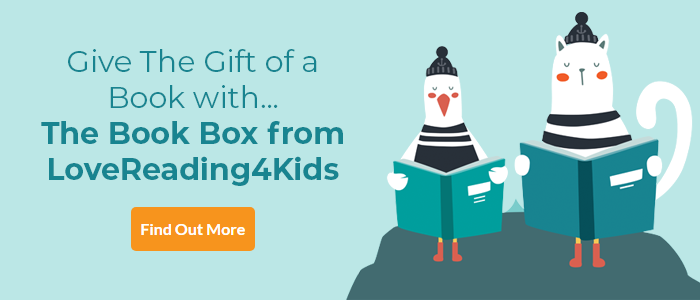 Lisowicia Review
Here are the superstars of the story of life, from the super-weird to the super-ferocious
Extinct is the spectacular full colour book series from leading evolutionary biologist and broadcaster Professor Ben Garrod. In his trademark lively and accessible style, Garrod makes top level science accessible to everyone as he explores the story of life on earth and the forces that have brought about the extinction and near-extinction of eight iconic species.
The protégé of Dr Jane Goodall and David Attenborough's co-presenter on Attenborough and the Giant Dinosaur, Garrod kicks off the series with three books focusing on the landscape of a mass extinction and an animal that we have lost in each. Meticulously researched full colour illustrations by top palaeoartist Gabriel Ugueto further reveal everything we never knew about extinction.

We've got some great stuff related to this book in our KidsZone.
Head over there and check it out now.
Lisowicia Synopsis
TV scientist Ben Garrod presents the biggest extinction events ever, told from the point of view of evolution's superstars, the most incredible animals ever to swim, stalk, slither or walk our planet.
Whether you're 9 or 90, his unique exploration of the most destructive, yet most creative, force in nature makes top level science fun.Here are the superstars of the story of life, from the super-weird to the super-ferocious. Usually a species has 10 million years or so of evolving, eating, chasing, playing, maybe doing homework, or even going to the moon before it goes extinct.
Lisowicia was super-sized. Weighing in at 9 tonnes, it was one of the largest animals roaming the planet during the Late Triassic. It was a kind of cross between a reptile and a mammal, but not quite either! What did Lisowicia eat, how and where did it live and what caused the complete disappearance of this animal which lay undiscovered for over 200 million years? Collect all eight books about animals we have lost in mass extinctions caused by asteroids or mega-volcanoes, clashing continents and climate change.
Lisowicia Press Reviews
Praise for So You Think You Know About..........Dinosaurs?:
'Garrod writes flawlessly with his own unique blend of well-honed skill as a scientist as well as the contagious curiosity and endless exploratory mindset usually reserved for children' BBC Wildlife Magazine
'Brilliantly dynamic, fascinating and original books on a topic you might think you and your kids know everything about but Dr Ben Garrod proves otherwise' Vicki Psarias, HonestMum
'TV scientist and biologist Garrod shines a fresh, contemporary light on this ever-popular topic' The Bookseller
'Ben Garrod's knowledge and enthusiasm for dinosaurs is both impressive and infectious' - Books for Keeps
If you loved this, you might like these...