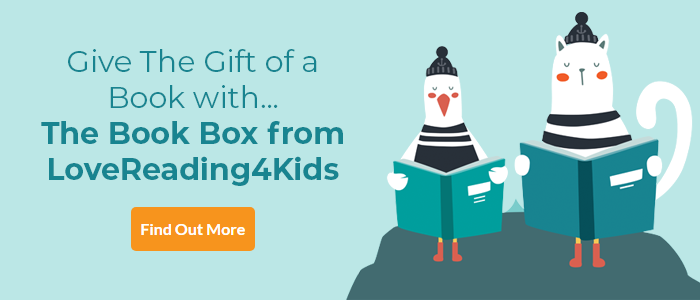 The Secret Detectives Review
Gripping history and classic mystery on the high seas
June 2021 Debut of the Month
Inspired by The Secret Garden and the stylistic elegance of the golden age of children's literature, Ella Risbridger's The Secret Detectives radiates historic charisma and the allure of engaging self-determining characters. What's more, it's a rip-roaring adventure that's guaranteed to charm the socks off fans of Robin Stevens and Katherine Rundell, while keeping them on the very edge of their seats.
In a classic set-up, after finding herself orphaned, eleven-year-old Isobel Petty is plucked from her home outside Calcutta to live in England with a distant uncle. Pondering her future, Isobel declares, "England sounded very cold and unpleasant, and her uncle, worse" - not the best of starts. Life aboard the S.S. Marianna, in the charge of Mrs Colonel Hartington-Davis, is an irritation, not least due to her charge's exasperating daughter, Letitia. "If you're not a native and you're not English, what are you?" she demands of Isobel. Then, while despairing of having to spend three long weeks at sea, Isobel witnesses someone being thrown overboard. When the captain insists no one is missing, Isobel sets about solving a double mystery - the identity of the culprit, and their victim.
Isobel's wit and determination are immensely appealing (as is her straight-thinking, straight-talking aspect), and I especially loved the ebb and flow dynamics between Isobel and her fellow (initially reluctant) co-investigators. In short, this is a perfectly-pitched history mystery, possibly best enjoyed by torchlight with a stack of fortifying ginger biscuits to hand.
The LoveReading LitFest invited Ella to the festival to talk about The Secret Detectives.
You can view the event by subscribing to the LitFest programme for as little as £6 per month - or you can pay per view. For just £2 you can see Ella in conversation with Paul Blezard, discussing her exciting debut children's book inspired by The Secret Garden.
Check out a preview of the event here
Other Info
A message from Ella; "This book is a murder mystery prequel to The Secret Garden, set on a ship. Sort of. It's about sweets, and space travel (circa 1892), and secret codes. It's about secrets generally: secrets and murder and the great wide Indian Ocean. It's about sugar and stories and death; and about trying your best.
It's me trying to explain what it was like for me as a little girl, finding people pretty baffling. It's about being a weird little girl – and a weird adult – who learned to have friends, who learned to be loved. It's about trying to show you the things I love, like The Secret Garden and schematics of old-time ships.
And it's me trying to explain the things I saw that seem – now more than ever – to be wrong. There's only one murder in this murder mystery, but it stands for a million more preventable deaths, too, because of the systemic racism of the British government in India. Which is, of course, the same racism in The Secret Garden.
It's our job – by which I mean my job, specifically as a white British writer – to question it. It's my job to speak to The Secret Garden; to try and talk back to this book I love so much, now I have grown up. Someone needed to ask Frances Hodgson Burnett these questions; and this is a book about questions: about doing the right thing. It's a book, like all my books, about trying your best.
It makes this story sound worthy. I don't think it is, especially. I think it's silly and fun and exciting and scary and full of condensed milk and murder and Turkish delight. I hope you enjoy it."
The Editor at Nosy Crow says: "I have been a huge admirer of Ella's writing for many years, and to be publishing her first novel for children is the most enormous privilege. Inspired by the classic literature from her childhood, Ella has created a brilliant and beautiful story – I fell in love with the writing, and her young heroine, Isobel, from the first page. The Secret Detectives is a true modern classic."
The Secret Detectives Synopsis
The body seemed to fall for a long time. There was no splash, or if there was it was lost in the waves. Isobel was frozen to the spot for a moment - and then her common sense caught up with her, and she stepped back quickly into the shadows.
When Isobel Petty is orphaned, she finds herself being taken away from her home in India and sent to live with a distant uncle in England. On board the S.S. Marianna, she witnesses a shocking act - somebody being thrown overboard in the middle in the night. But when the ship's captain insists that nobody is missing, Isobel and her two new reluctant friends must solve two mysteries - the identities of both the murderer and the victim - before they reach England and the culprit has the chance to escape.
Inspired by The Secret Garden and the golden age of crime writing, The Secret Detectives is perfect for fans of Robin Stevens and Katherine Rundell.
The Secret Detectives Press Reviews
A thoroughly entertaining mystery and a heartening story of friendship. I loved it. - Katherine Woodfine, author of The Mystery of the Clockwork Sparrow
If you loved this, you might like these...