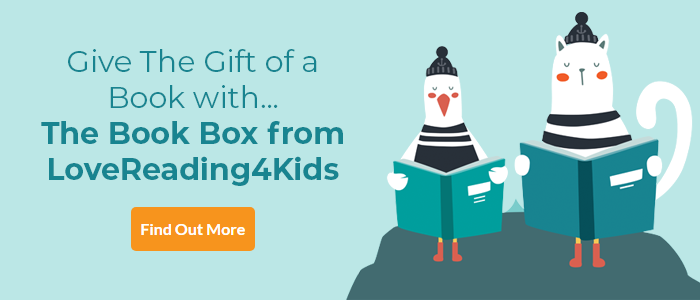 The Puffin Keeper Review
A gentle, elegiac story of a life well lived, celebrating friendship and the natural world
What a perfect book to celebrate the 80th anniversary of Puffin and its founder Allen Lane and an intensely personal book for author, Michael Morpurgo, suffused with his love for the Scilly Isles and for his family history - his wife Claire being one of Allen Lane's daughters. The utterly beautiful illustrations by Benji Davies evoke his own holidays with grandparents in Cornwall and one can see that this story of a boy who loved to paint is one that is very personal to him too. Every inch of this book is crafted with love (make sure that you look at the hardback cover beneath the dust jacket with its soaring puffin against a glorious blue background and the images of both author and artist at the end) The illustrations range from dramatic double paged spreads, to little sepia vignettes but every page illuminates the absorbing and heartfelt story which begins with the lighthouse keeper Benjamin Postlethwaite and a terrible shipwreck from which he singlehandedly rescues 30 people including the 5 year old narrator of our story. Recently fatherless and travelling with his French mother to grandparents in Devon, the rescue and Ben himself make a huge impact on the boy – not least because of the paintings which fill the lighthouse and the gift of a small painting which becomes his most precious possession. The portrayal of the grim and bleak life with unloving grandparents in Devon, the misery of boarding school and of an artistic child who was a bit of a loner is very moving. As soon as school is finished the boy retraces his steps to the now defunct lighthouse and discovers a home, a friend and an artistic vocation as well as an injured puffin that together they nurse back to health. A puffin who keeps returning and brings others with him. By the time the young man returns from the war he could not avoid - the island and Ben have become a sanctuary for these characterful birds as well as our narrator and his future family.
A charming book which evokes a very real sense of place as well the importance of being true to yourself and finding your place in the world.
The Puffin Keeper Synopsis
It was Benjamin Postlethwaite's job all his long life to make sure the light shone brightly high up in the lighthouse on Puffin Island. Not once in all his years as the lighthouse keeper had he ever let his light go out. But sometimes even the brightest light on a lighthouse cannot save a ship.
This is a story of a life-changing friendship, a lost puffin, and a lonely artist. It's the story of an entire lifetime, and how one event can change a life forever.
From masterful storyteller, Michael Morpurgo, and world-class illustrator, Benji Davies, comes a magical new story. This truly beautiful tale will enchant readers of all ages.
If you loved this, you might like these...