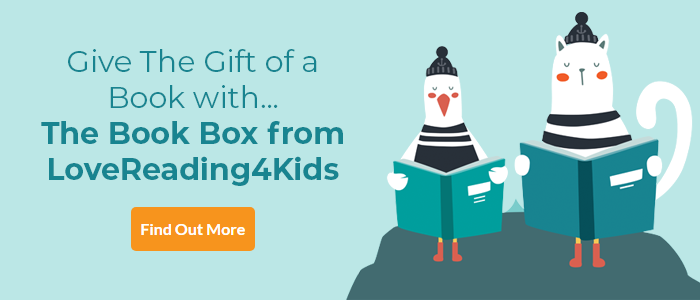 The Time-Thief Review
This second book in an inventive time-travel series interweaves Black history and a whole lot of heart-pounding, heart-warming drama
Adventurous and inventive, this second book in Patience Agbabi's The Leap Cycle is a highly readable time travel adventure that shares information about Black British history and inclusive representations of autism through a zippy page-turner of a story.
Endearing, brave thirteen-year-old Elle Bibi-Imbele is a Leapling - one of the rare people born on the 29th February, who's all the rarer since she also has The Gift of being to leap through time. And beyond that, she's also an Infinite: "I LOVE being an Infinite. The Infinites are a youth group who fight crimes on the timeline for a better, greener future". The story begins when an Intercalary International school trip to the Museum of the Past, the Present and the Future goes awry when the museum's Infinity-Glass vanishes. Worse still, Elle's friend MC ² is arrested for the theft of this extra special exhibit - it was "purchased by Dr Johnson, the famous lexicographer, writer of dictionaries, and given as a present to his young black servant, Francis Barber".
Naturally it falls to The Infinites to solve the mysterious case of the missing Infinity-Glass, and during the course of their investigation Elle and co whizz back to Dr Johnson's London. On arrival, she feels uncomfortable, and it suddenly hits her that "they're staring because I'm black…I wonder how many black people live in London in 1752 compared to 2021?" On learning that Dr Johnson had given Francis a safe haven from enslavement, Elle realises that slavery happened not only in the Caribbean and America, but also in Britain - "maybe that's why that couple were staring so hard at me earlier - they wanted to BUY me. I could be in terrible danger!" With menace encroaching from every angle, Elle must muster all her strength and skills to save her friend, to save the day, and the future.
Other Info
The Time-Thief is a thrilling adventure for readers aged 9+, about time travel and celebrating our differences. It is the second book in The Leap Cycle series. In this book Elle leaps back almost three whole centuries to meet Dr Johnson, the famous writer of dictionaries, and his young black servant Francis Barber. Through these characters, Agbabi shares important historical insight about one of the greatest literary figures of the 18th century, as well as Black British history and the slave trade.
The Time-Thief Synopsis
It's midsummer's day and thirteen-year-old Elle and her Leapling classmates are visiting the Museum of the Past, the Present and the Future. But on the day of the school trip, disaster strikes, and the most unique and valuable piece in the museum, the Infinity-Glass, is stolen! And worse still, Elle's friend and fellow Infinite, MC(2), is arrested for the crime!
To prove his innocence Elle must leap back centuries in time, to a London very different from today. Along the way she will meet new friends, face dangers unlike any she has ever known, and face an old enemy who is determined to destroy her. Can Elle find the missing Infinity-Glass and return it to its rightful home before it's too late?
The Time-Thief Press Reviews
An ingenious, exhilarating adventure -- Sophie Anderson
An adventure so thrilling it makes time fly! -- Ben Mille
In The Time-Thief, Agbabi has written a second instalment to the Leap Cycle series that even exceeds the first. Elle is a delightful character to follow: not just a well-rounded heroine with a unique set of beautiful insights, but also an important example of meaningful representation in a literary arena where Black autistic girls are rarely represented. In reading The Time-Thief you also get a clear sense of how much Agbabi loves creative wordplay, as she tells a gripping time-travel story that keeps you guessing, while clearly having fun with the English language along the way! A creative, imaginative novel with a fascinating lead character -- Chris Bonnello
What a delight to be back in the company of Elle and her Infinite friends. The Time-Thief is chock-full of wicked wordplay and time-travelling conundrums, but also a breathlessly paced thriller. Time disappears while reading this book, so Agbabi actually proves that time travel is real -- Steve Tasane
If you loved this, you might like these...