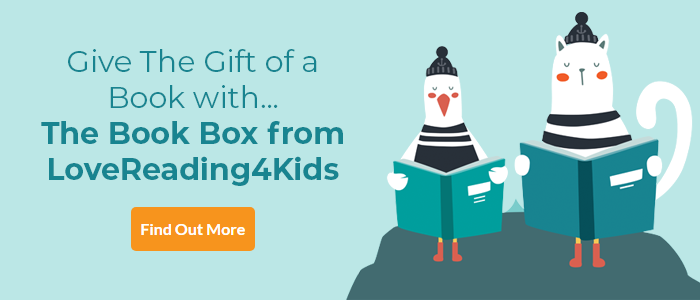 Meet Matilda Rocket Builder Review
Reach-for-the-stars science inspiration from the ever-effervescent Matilda
Bouncing with energy and full of fascinating facts, Meet Matilda Rocket Builder is an ingenious blend of comic character-driven story and in-depth exposition of big scientific subjects.
Brilliantly brought to life through Heidi Cannon's doodle-style illustrations - the perfect partner to Dom Conlon's smart stream-of-consciousness text - ten-year-old Matilda's enthusiasm and ambition knows no bounds - she has "BRAINS! And I'm determined to use them." Sagely, Matilda has observed that "we don't encourage each other often enough...We're just not used to saying 'you can do this' anymore." With that at the forefront of her busy mind, Matilda is determined to build a spaceship and make it to the moon.
The humour (or should that be poo-mour..?) is spot-on, and always totally relevant. For example, Matilda's detailed explanation of gravity is reached via a lengthy discussion of the weight of her poo. Other topics covered include air pressure, escape velocities and coding.
Though perfect for confirmed science and space buffs, this also comes (especially) recommended for young readers who haven't yet found that all-important spark to ignite their interest in science - Matilda's passion is infectious and her way of looking at the likes of physics and astronomy will surely kindle that spark. One thing's for sure, the world could do with a few more Matildas in it.
Meet Matilda Rocket Builder Synopsis
Going to the Moon is SO last century, so how difficult can it be-even for a ten-year-old-to follow in the footsteps of Neil Armstrong and the Apollo astronauts?
Meet Matilda, the girl who'll give it her best shot to learn everything she needs to learn in order to get there herself. From how to pee in zero-g to why pizzas won't take you up and up away, this is science for the curious! Told as a journey of discovery, it's full of easy-to-understand facts about air pressure, escape velocities, coding, and falling around the Earth, in a way which will inspire the next generation of moon walkers.
Meet Matilda Rocket Builder Press Reviews
Praise for Meet Matilda Rocket Builder:
"A must read for all aspiring rocket scientists, engineers and those who dream big" Dallas Campbell
"A joyous mix of science, history and story that will inspire young readers to reach for the stars" Christopher Edge
"A delightful adventure" Robin Ince
If you loved this, you might like these...