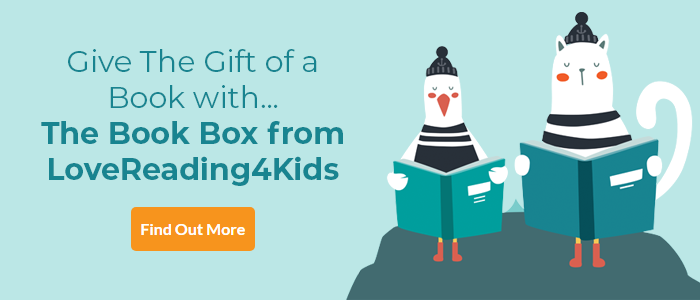 The Bolds Go Green Review
Join the Bolds in their latest joyful adventure
July 2021 Book of the Month
This is adventure number six for the Bolds, a family of hyenas living happily in Teddington disguised as humans. Let's hope there will be more too, because there are very few stories more joyful, cheering and entertaining than these and only Paddington to compare for characters as lovable and inspirational. If you've read previous Bolds books, you'll know that they're always ready to help other animals and to open their doors to those in need. Of course therefore they give homeless aardvark Annika a warm welcome and set out to track down her missing friends, escapees from the same zoo, Charlie the skunk and Fergie the fruit bat. The latter, we discover, have been camping out in Parliament Square with friendly eco-warriors. Can the Bolds find them somewhere permanent (and quieter) to live? This is the Bolds, so of course the answer is yes. Gloriously silly, genuinely heart-warming and beautifully plotted, it all ends with a special party for twins Betty and Bobby Bold, and an 'au revoir' to another friend, Fifi, the singing poodle superstar. She promises to return, 'Wherever life might take me, my heart belongs with the Bolds.' That will be true for all the dear readers too, this one included.
The Bolds Go Green Synopsis
It's time for the sixth and final instalment of Julian Clary's much-loved children's book series The Bolds! Teddington's wildest family of hyenas have decided to do their bit for the planet and go green. They're reducing, reusing and recycling as much as they can. Not all of their eco-friendly ideas are welcome, though - especially when it comes to 'watering' the neighbours' front garden with wee ....
An eventful trip to the charity shop leads to a new rescue adventure for the Bold family, and an old friend returns with an unexpected list of demands. Can the Bolds keep their cool as temperatures rise?
Since the first release in 2015, The Bolds books have followed the adventures of a hilarious family of hyenas who live in disguise as humans, using elaborate techniques to hide their secret lives, whilst living in a very ordinary suburban house in Teddington. Illustrated by the brilliant David Roberts, the series is packed with jokes, eccentric characters, cunning plots and flamboyant outfits, and has captured the imaginations of readers young and old.
The Bolds Go Green Press Reviews
"I wish we lived next door to the Bolds!" Davina McCall
"Laughs from the first page to the last" The Week Junior
"Clary writes at a quick-fire pace, with short, snappy sentences and lots of jokes" Telegraph
"Bursting with fun" Guardian
"Glorious' Daily Mail
"Heaps of fun" Heat