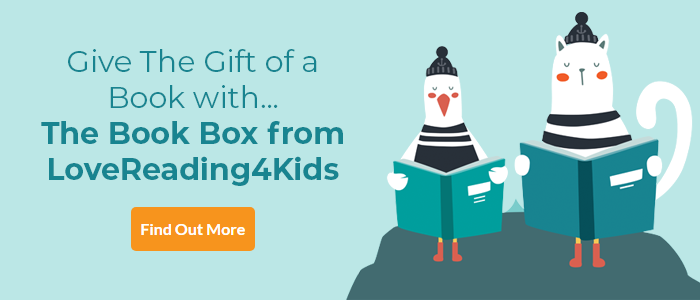 Three Bullets Review
Mixed-race trans Marti rises up against right-wing, white supremacist Christian fundamentalists in dystopian England
Never one to shirk from tackling complex topics head on, Melvin Burgess's Three Bullets imagines future England as a horrific entity in which the controlling body, The Bloods, will stop at nothing to attain their vision of Britain as a country of white Christians.
Mixed-raced and trans, Martina (Marti) fits the The Bloods' definition of "abnormals". In her own words, "You won't like me, not many people do", and she's certainly a complex, contradictory character throughout the novel. When her house is bombed, killing her mum, Marti and her little brother Rowan go on the run with Maude, who was taken into their fold after her own family were killed. Maude is the kind of person who "stuck to her word, for you or against you, which I liked. She had principles, which I kind of admired because I don't have any myself," Marti acknowledges.
In addition, Maude can "shoot a gun, she knows first aid, she can drive. She's pretty. She's white. She has contacts and perfect tits".
The fear, violence and tension of living in a society at war, a country in which the ERAC (Evangelical Realignment Centre) exists to fix "idolaters and heretics and believers in equal rights" is evoked in all its horrific brutality. And amidst this, Marti is set on saving the father she assumed was dead, set on finding the software he created that might hold the key to transforming their world. Marti's voice is unique and her will to survive like nothing The Bloods could have possibly imagined, as felt by readers as her story rips and races at breakneck speed.
Three Bullets Synopsis
The Bloods are in control and they're desperate to turn Britain into the world they want to see: right, white, Christian supremist. Anyone who they call abnormal is a target.
Amidst the chaos of civil war the country is on the move as small militia groups fight each other and a sea of refugees escapes the cities and the pursuing Bloods. When her home is destroyed in a bombing raid, Marti must strike out on a mission of her own - to save her father and get his vital software into the right hands. But Marti is mixed race and trans and has her young brother in tow. Crossing into enemy territory could prove suicidal. Yet Marti's enemies haven't reckoned with her indomitable will to survive - and the gun she carries, which has three bullets . . .
Three Bullets Press Reviews
Burgess is back with a punchy novel about white supremacy and urban warfare... [it reflects] the trend of YA books addressing intersectional issues in ways the adult market struggles to do - The Bookseller
Melvin Burgess is one of the founding fathers of modern teen fiction- Juno Dawson
A Dickens of the future - Michael Rosen
Praise for Junk;
Before YA was a thing, there was Junk by Melvin Burgess... an unflinching look at addiction, and holds strong more than 20 years after its first release. - Stylist
This book is beguiling, layered and filled with a boldness that comes with youth.- Gemma Cairney
Personally I prefer the love triangle in Melvin Burgess's Junk, in which Tar's devotion to heroin split he and Gemma apart. - Juno Dawson, Guardian
Believable and rivetingly readable. I couldn't put it down. - Evening Standard
Moving and provocative - Observer
If you loved this, you might like these...