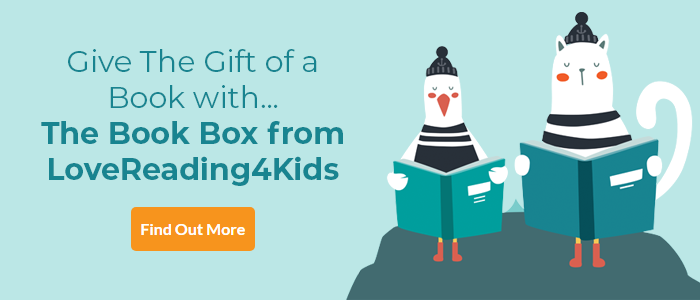 Three Little Vikings Review
An amusing adventure about children getting heard amongst the adults who know better!
Bethan Woollvin is an award-winning artist – creating her 8th picture book in the bright, printlike illustration style she has. The gouache paint she tends to use gives us bold colourful illustrations, full of character and action. Woollvin often takes a traditional basis for the story but subtly changes the dynamic – and here we have a twist on a traditional Viking tale.
Something is destroying the forest, stealing from the village and generally creating a nuisance – but when our three friends Ebba, Helga and Wren try to talk to the Chieftain about what might be causing all this nuisance they are ignored – 'he knows best'! So, these brave little girls set out to investigate what the problem might be – by reading their books – listening to each other and setting off into the forest to find the answer. These three are a lovely combination of Viking warriors, firm friends, and creative readers – lovely role models for their audience!
Not only do they find out who or what is creating the problem – they find a solution for their village – and it is at that point that everyone listens to the girls – as 'they know best'!
A gently humourous book reminding us that we should listen to everyone, as they can have a vital contribution to the safety of the group. This is a beautifully created book – the fold out flaps at the front and back covers adds extra character layers to the girls – as well as making the book a lovely thing to handle.
Three Little Vikings Synopsis
Once upon a time in a Viking village, everything seems to be going wrong. Chickens are disappearing, trees are falling down, and there's lots and lots of crashing and bashing. The silly Chieftain won't listen to the three littlest Vikings, but can they work together to figure out what's going on and save the day?
Three Little Vikings is all about cooperation, bravery, and getting your voice heard!
Three Little Vikings Press Reviews
Praise for I Can Catch a Monster;
Bethan was once asked to describe her books in three words - she chose 'bold, dark and sneaky'- this is most definitely all of those but also delightful and endearing - do read it! - LoveReading4Kids
I just ADORE Bethan Woollvin's fairytale series soooo much... Bethan has created a totally new fairytale character for modern kids and she has done it with her characteristic wit. I'll defy you to find many illustrators as talented at bringing to life characters in such few paint strokes -- Kim - Bookbairn
Woollvin's bold, daring and fiercely comical story conveys important messages about not judging by appearance and standing up for yourself and your friends. The perfect book to empower your daughters! - Blackpool Gazette
Bethan Woollvin's picture books are instantly recognisable and her strong, graphic, Moomin-influenced illustrations are beautifully engaging and quirky. [...] An empowering read for all small heroes, and a lovely reminder that most of us, even monsters, are actually quite nice - BookTrust
A fierce, inquisitive heroine, a cast of mythical beasts and Woollvin's distinctive art makes this a rich treat - Bookseller
If you loved this, you might like these...