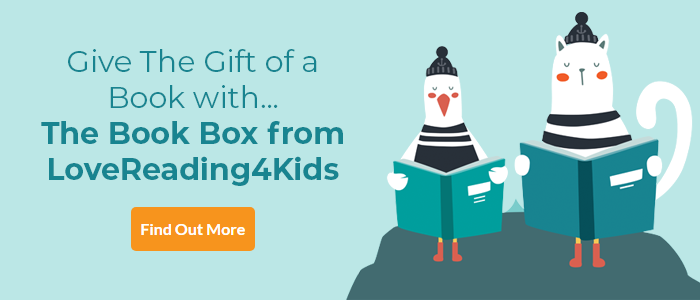 On the Move: Poems About Migration Review
An anthology with a story to tell and a powerful point to make
Winner of the CLiPPA (CLPE Children's Poetry Award) 2021
On the Move is both personal and universal, with messages of home, identity and family. The CLiPPA judges found it full of emotion, delivered with a perfect sense of understatement; they praised the way words and illustrations provide pauses, allowing readers space to think.
Chair of the CLiPPA judges, Allie Esiri: "the judges were unanimous in choosing On the Move as the winner for the way in which it situates us, with striking immediacy, within Michael Rosen's own personal recollections of migration, and invites us to consider the plight of others forced to be on the move today. In a period in which migration is continuously reshaping our ideas of belonging, heritage and identity, this book serves as a timely — and timeless — reminder of our kinship with our fellow humans of all backgrounds for readers of all ages."
On the Move: Poems About Migration Synopsis
Former Children's Laureates Michael Rosen and Sir Quentin Blake join forces for a personal and uniquely affecting collection of poems about migration.
What you leave behind Won't leave your mind. But home is where you find it. Home is where you find it.
Michael Rosen and Sir Quentin Blake join forces for a landmark new collection, focusing on migration and displacement.
Michael's poems are divided into four: in the first series, he draws on his childhood as part of a first-generation Polish family living in London; in the second, on his perception of the War as a young boy; in the third, on his missing relatives and the Holocaust; and in the fourth, and final, on global experiences of migration.
By turns charming, shocking and heart-breaking, this is an anthology with a story to tell and a powerful point to make: You can only do something now.
On the Move: Poems About Migration Press Reviews
Many of the poems in this collection are about Rosen's family, including those killed in the Holocaust, which he then connects with the plight of others who flee danger. Succinct and direct, both the poems and Blake's drawings are charged with feeling. - The Sunday Times
Moving and evocative, this is a collection not to be missed. - WRD
Enhanced by timeless pen and ink drawings from fellow former Children's Laureate, Quentin Blake, this is a deeply moving, enduring poetry collection. In an insightful introduction, Rosen describes migration as an intrinsic part of human history, which has led to the development of richly diverse societies around the world. - BookTrust
Blake's haunting drawings complement Rosen's compelling words beautifully in this very accessible volume. - The Independent
If you loved this, you might like these...