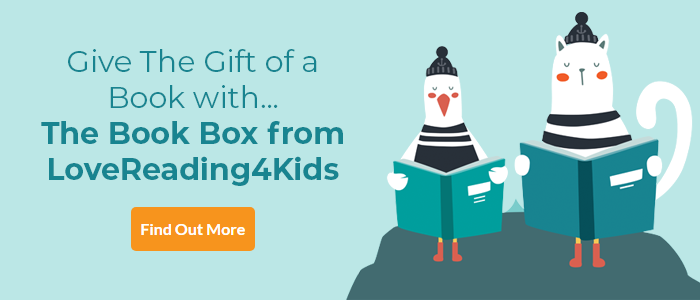 The Upper World Review
A game-changing thriller about two teenagers a generation apart, connected by one bullet with the power to devastate both of their lives.
September 2021 Debut of the Month | A Julia Eccleshare Pick of the Month August 2021
This gripping thriller with a high octane plot and full-on characters takes its readers on an amazing journey across two time frames and in and out of real science and maths while also vividly capturing contemporary teenage life. Esso and Rhia, from different times and, in reality, from different generations, are brought together by chance and, from then on, must work out how best to understand the Upper World and all its secrets. Femi Fadugba's debut novel will delight and challenge readers.
The Upper World Synopsis
'Believing is seeing, Esso . . .'
Esso is running out of time and into trouble. When he discovers he has the ability to see glimpses of the future, he becomes haunted by a vision of a bullet fired in an alleyway with devastating consequences.
A generation later, fifteen-year-old Rhia is desperately searching for answers - and a catastrophic moment from the past holds the key to understanding the parents she never got to meet. Whether on the roads of South London or in the mysterious Upper World, Esso and Rhia's fates must collide. And when they do, a race against the clock will become a race against time itself . . .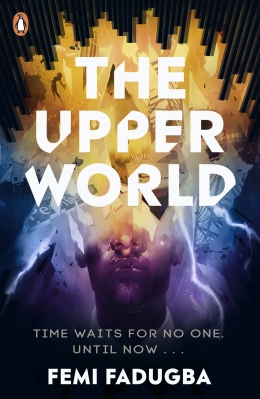 Femi Fadugba's debut, The Upper World is a gripping sci-fi thriller and we have FIVE fantastic Upper World prizes to give away including a copy of the book, an Upper World tote bag and an enamel pin badge. Enter below - good luck!
The Upper World Reader Reviews
In addition to our Lovereading4Kids expert opinion some of our Reader Review Panel were also lucky enough to read and review this title. You can click here to read the full reviews.
The Upper World Press Reviews
To have a book that marries real London life, time travel and relativity in an illuminating and entertaining way is stuff I used to dream about. I had The Upper World in my hands until I finished it. So happy this exists. - Academy Award winner Daniel Kaluuya
For days after reading [The Upper World], I was left with what I can only describe as an electricity surging through my spirit. Fadugba is an impeccable weaver of universes and this is a book I will return to time and time again. - Caleb Femi
[An] ambitious and highly addictive sci-fi thriller . . . The theory of relativity and time-travel science may drive the incredibly tense and compelling plot, but it is Fadugba's skill in weaving this around complex characters and a very powerful human story that makes The Upper World so special. - Fiona Noble, The Bookseller
Wow! The Upper World is a time-twisting, mind-bending thrill ride. I raced through the pages trying to keep up with Esso and Rhia - if I could read at the speed of light, I would have! This south London epic will stay with you long after the final page. - Holly Jackson
A thrilling, electric book - so sharp and quick, so witty and wise it leaves you gasping. - Katherine Rundell
A rollercoaster of a story, like Patrice Lawrence's Orangeboy with an Inception-style twist. Exhilarating and exceptional! - Kat Ellis
The Upper World is an astoundingly impressive debut. Thought-provoking, thrilling, funny, and brilliant in every sense of the word. - Katherine Webber
Truly mind-bending, fiendishly clever, original and stylish - I was blown away by this novel. Philosophy meets physics meets Peckham . . . No doubt about it, The Upper World is destined to stand the test of time. - Amy McCulloch
The Upper World took everything I thought I knew about physics, time, space, and energy, and twisted it into a new, electrifying story that I couldn't put down! - Brittney Morris
If you loved this, you might like these...