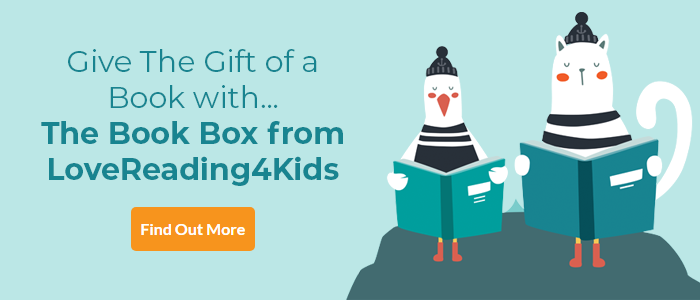 Gulliver's Travels A Robert Ingpen Illustrated Classic Review
Written almost 300 years ago when very little was known about the wider world, Jonathan Swift's great adventure story about Gulliver provided readers with a wonderfully imaginative way of exploring uncharted lands.
October 2021 Book of the Month
When ship's surgeon Gulliver sets off across the seas in search of adventure he has little idea what he will find. His two greatest discoveries are the countries of Lilliput and Brobdingnag.
In Lilliput he finds a population of tiny people to whom he appears as a giant while in Brobdingnag the roles are reversed: Gulliver is tiny and Brobdingnags are giants.
Swift uses Gulliver's descriptions of his experiences in these contrasting countries to write a satirical commentary on his own society. His use of Gulliver's altered relative size gives great scope for studying everyday events in a new way and makes a fine vantage point for telling the contrasting stories. Gulliver is an iconic figure in literature. Read aloud, this abridged edition with its impressionistic yet detailed illustrations by Robert Ingpen will make an excellent way to introduce the story about him to young readers.
Gulliver's Travels A Robert Ingpen Illustrated Classic Synopsis
Gulliver's Travels has been loved by many generations of readers for almost 300 years, and the telling of the misfortunes and pleasures of its eponymous hero is one of Jonathan Swift's most enduring legacies.
Three hundred years ago, a great deal of the world as we now know it was still undiscovered. A voyage in those days was not a pleasant thing, and a traveller was likely to encounter mysterious islands and strange people. Danger lurked around every corner, and friends and foes are to be found unexpectedly, and in equal measure.
When Lemuel Gulliver, a ship's surgeon, sets off on the high seas in search of adventure, things never seem to go quite according to plan. Through a series of disasters and misadventures, he finds himself cast upon strange islands whose inhabitants are of the most unusual size, and the most confusing philosophies. Yet Gulliver always seems to make it back to his home country where he recovers from one adventure shortly before setting sail once more and ending up in another one.
Gulliver's Travels A Robert Ingpen Illustrated Classic Press Reviews
'Ingpen's drawings are utterly compelling' - Michael Morpurgo
If you loved this, you might like these...