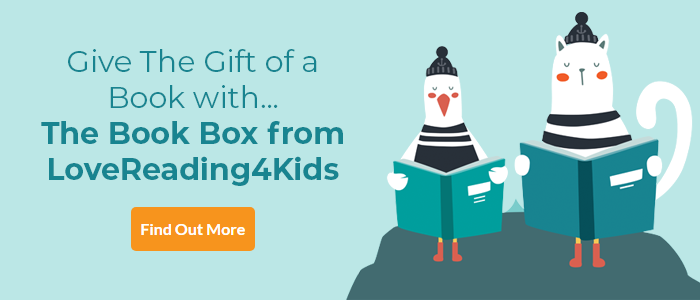 Storm In A Jar Review
An authentic, honest, hugely valuable picture book about loss and managing grief's emotional storms
Perfectly child-centred, Storm in a Jar tells the moving, honest story of loveable Arlo's distress in the wake of his much-loved Nana passing away. After visiting her every Sunday, Nana's no longer there, the jar of sweets she used to top up for him will never be refilled. So, Arlo keeps the jar with him, as a reminder of Nana. In time, his sadness turns to clouds of anger - the "jar felt heaver and filled with a moody sea" as he lashes out, needing to unleash his grief. Talking helps and, with the support of his teacher and family, Arlo navigates his way through the storm, and a beautiful new tradition begins.
The storm in a jar metaphor is wonderfully evoked in words and pictures that speak deeply to young children struggling with the most difficult of emotions. As such, it's a valuable practical tool for adults seeking to help children understand and manage loss and grief, and truly a support for children experiencing them.
Other Info
The story is written by adoptive dad Samuel Langley-Swain, founder of Owlet Press, and was inspired by his children's experiences. "When my son used the 'storm in a jar' metaphor as a very clear way to describe how his anger and frustration were building inside him, I knew instantly this would be a great visual story," Sam says, "I think a lot of books that work around loss (or bereavement) portray abstract ways to describe the loss itself and don't address the emotional aftermath – to me this is the most important bit! As a father to trauma-experienced children, I felt clear that I didn't want the story to just be for children like them (and their carers) but for anyone who wants to strengthen children's mental health – parents, teachers, librarians and psychologists."
Storm In A Jar Synopsis
When Arlo finds out Nana has passed away, he keeps her sweetie jar with him to feel safe and closer to his Nana. As his sadness turns to anger, a storm builds inside the jar, until Arlo has enough and smashes it open! After the storm washes him out to sea, Arlo spots Nana sailing off into the moonlight. He knows she will be happy and safe, wherever she is headed.
Explored through a narrative around grief, Storm in a Jar gives children who have experienced any kind of trauma or loss a sensitive story which will help them to manage, embrace and safely release feelings of anger and frustration.
If you loved this, you might like these...