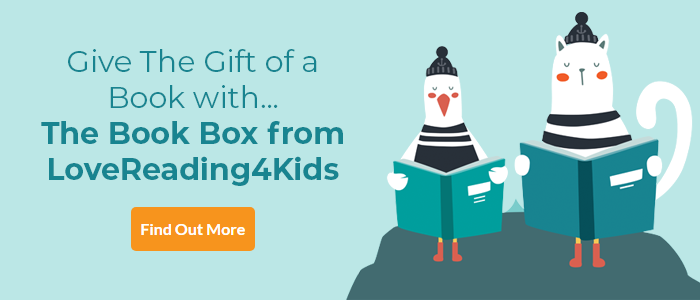 The Beast and The Bethany: Revenge of the Beast Review
Thoroughly beastly good fun!
Bethany and her new friend Ebeneezer Tweezer think they've seen the last of the Beast, the greedy and thoroughly nasty creature who has been Ebeneezer's master for the last 500 years. After all, they watched their friend Claudette the singing parrot eat him up. But don't count your parrots before they hatch is the lesson here. As Bethany tries to persuade Ebeneezer to 'de-beast' and take up do-gooding, things just get worse and worse. Whatever philanthropy Bethany tries goes wrong, Ebeneezer is being tormented by a possessed frilly shirt, and poor Claudette is losing her feathers and her voice. Don't despair though, our friends are tougher than they look, and there's always D.o.R.R.i.S. if things go really awry (the Division of Removing Rapscallions in Secret). This is zanier than the first Beast story, but as deliciously sharp and funny. Don't miss!
Find out more about the series in a Q&A with the author!
The Beast and The Bethany: Revenge of the Beast Synopsis
In the second beastly book from the most distinctive new voice in middle grade fiction, revenge is a dish best served with a surprise ...
Once upon a very badly behaved time, 511-year-old Ebenezer kept a beast in his attic. He would feed the beast all manner of objects and creatures and in return the beast would vomit him up expensive presents. But then The Bethany arrived ...
Now notorious prankster Bethany, along with her new feathery friend Claudette, is determined that she and Ebenezer are going to DE-BEAST their lives and Do Good. But Bethany finds that being a notorious prankster makes it hard to get taken on for voluntary work. And Ebenezer is secretly missing the beast's vomity gifts. And neither of them are all that sure what 'good people' do anyway ... Then there's Claudette, who's not been feeling herself recently.
Has she eaten something that has DISAGREED with her?
The Beast and the Bethany has all the classic macabre humour of Roald Dahl with the warmth and charm of Despicable Me, finished off with a gleeful bite of Little Shop of Horrors!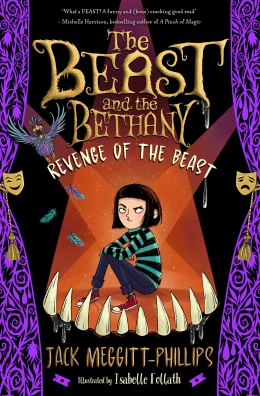 Get into the Halloween spirit with the Beast and the Bethany, gleefully gruesome and witty reading from first bite to last! We are giving away THREE sets of both book 1 and 2 in the series - The Beast and the Bethany and Revenge of the Beast! Enter below - good luck!
The Beast and The Bethany: Revenge of the Beast Press Reviews
'Witty and entertaining', The Sunday Times
'Reads like a modern classic. Sharp, funny, original - I thought this was brilliant', Sam Copeland, bestselling author of Charlie Changes into a Chicken
'What a FEAST! A funny and (bone) cracking good read', Michelle Harrison, bestselling author of A Pinch of Magic
If you loved this, you might like these...