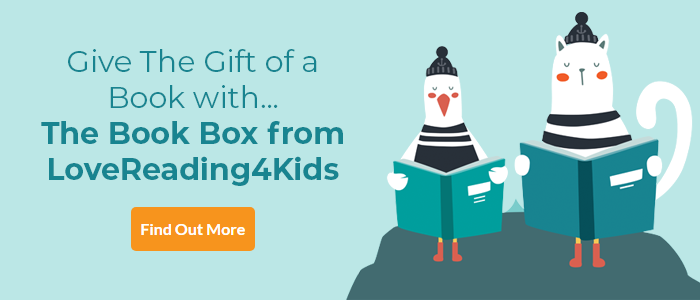 Eddie Albert and the Amazing Animal Gang Review
Exciting adventures, wonderful villains and a boy who can talk to the animals
December 2021 Debut of the Month
There's something special about Eddie Albert and that is he can understand and talk to animals. He keeps it a secret of course, but even so it's got him into scrapes at school (he was rescuing a trapped seagull) plus the other kids think there's something not quite right about him. When he's sent to stay with his wealthy Aunt Budge in Amsterdam then, imagine his surprise to discover that she can do it too. His holiday gets even more exciting when he spots a kidnapped orangutan that desperately needs help. With his new friend, Flo, plus his pets Butch the dog and Bunty the hamster, Eddie sets out to rescue the creature. The adventures that follow are funny, lively and feature a fabulous cast of characters including one of the best villainesses since Cruella de Vil. The author's love for animals shines through and Butch and Bunty provide many of the best moments. There are black and white illustrations by Sue Hellard throughout, an extra treat, lovely sketches of the setting and our heroes, the two and the four-legged ones.
Other Info
A message from the author Paul O'Grady 'I've never written a children's book before, and I originally wrote this for my own amusement and hadn't really thought about publication – it was just something to occupy the time during lockdown. However, as the story progressed, I found myself becoming quite passionate about these characters, both animal and human, and found that in the storytelling I hoped that I could get a subtle message across that – just like us – all animals have feelings and deserve love and respect, but unfortunately there are some humans who don't see it that way. Eddie Albert is a smashing little lad, who, despite all the rotten hands that life has dealt him, comes up trumps in the end. I've become fiercely protective towards this brave little fella and I hope that readers will enjoy reading about his exciting, not to mention dangerous, holiday in Amsterdam.'
Eddie Albert and the Amazing Animal Gang Synopsis
The hilarious and action-packed middle grade adventure from beloved comedian and bestselling author Paul O'Grady.
Unbeknownst to anyone, somewhat-unhappy and never-quite-fitting in 10-year-old Eddie Albert can speak to animals, including his pet dog Butch, his hamster and his two goldfish (who claim they were once pirates). But when Eddie is sent to stay with his eccentric aunt in Amsterdam, he discovers that she too has this gift...
So begins a breathless cosmopolitan comic crime adventure, as Eddie, Aunt Budge, his new friend Flo and a whole gang of amazing animals take on the most-dastardly villain Amsterdam has ever seen, in a desperate race against time to save one of their own.
Eddie Albert is a technicolour cinematic adventure packed full of friendship, animals, action... and always, of course, a wicked sense of humour
If you loved this, you might like these...