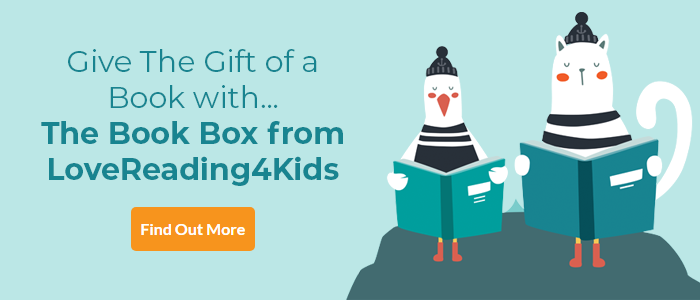 A Day in the Life of a Caveman, A Queen and Everything in Between Review
Laugh and learn with this cartoon strip information book
Following up their Blue Peter Award winning science information book A Day in the Life of a Poo, A Gnu and You, Mike Barfield and Jess Bradley take readers on a tour though history. Once again, they use ingenious, information-packed comic strips to bring the past alive for children.
The first section looks at Ancient History, from early humans to the Romans, followed by tours through the Middle Ages and the Modern Age. There are three types of full colour entries too: Day in the Life strips give a snapshot of different points of history and are recounted by subjects such as a wheel in Mesopotamia, a Russian beard and – my favourite – a dead sheep, later to become the Magna Carta.
Pages called Secret Diaries provide readers with an inside view, e.g. that of Isaac Newton's cat, Spithead. Newsflashes helpfully bring headlines from around the rest of the world, explaining what was happening elsewhere at the time.
It makes for a lively and engaging presentation; a book children will want to go back to again and again for all the stories and jokes learning lots each time. There's a useful world map at the beginning and a glossary at the end. A clever and memorable way of teaching history.
Other Info
A Day in the Life of a Caveman, A Queen and Everything in Between Synopsis
A colourful and comical tour through history from cartoonists Mike Barfield and Jess Bradley.
The hilarious minds from A Day in the Life of a Poo, a Gnu and You have teamed up once again - this time to give a taste of a day in the life of the people, animals and objects who made history.
Featuring a day in the life of early humans as they paint mammoths on the walls of a cave, a fierce gladiator battling in the Colosseum and the first woman in space. And not forgetting the animals of history - from an Egyptian cat (worshipped as a god, of course) to an albatross flying over Rapa Nui and a dog in the trenches of the First World War.
Readers can also discover the stories behind famous constructions, including the Great Wall of China and Shakespeare's Globe Theatre, and delve into the secret diaries of a Viking, Isaac Newton's cat and the wooden panel that became the Mona Lisa.
With over 90 entries told in the friendly, informative style of Mike Barfield and brought to life by Jess Bradley's brilliantly funny illustrations, this book will have children learning and laughing as they go.
If you loved this, you might like these...