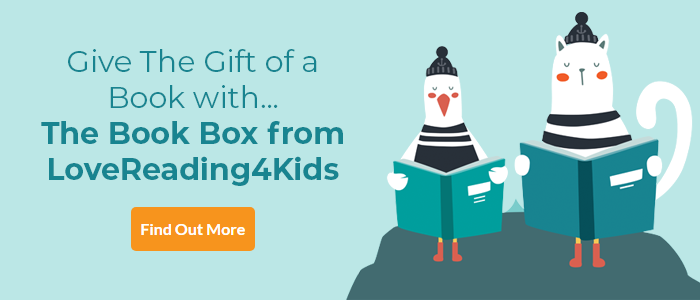 Empress & Aniya Review
Friendship and empathy abound in this heart-warming contemporary YA take on Trading Places and The Prince and the Pauper
October 2021 YA Debut of the Month
From Queenie to Empress, Candice Carty-Williams' first YA novel is a fresh, authentically engaging, read-in-one-sitting exploration of class, compassion, friendship and empathy that uses a fab Trading Places/Freaky Friday device to tell the tale of two teenage girls who form a life-changing friendship.
Empress lives in poverty on a South London estate. Being a bright, young thing, she's won a scholarship to a fancy school, where she's thrown in with a bunch of privileged girls who (mostly) mock her poverty. It's also where she meets Aniya, who's assigned to help her settle in. They share a birthday, but (on the face of it), not much else, given that Aniya lives in a huge house and her parents have high-profile jobs. The rich-poor divide is thrown into stark contrast when Empress goes to Aniya's house (Aniya wants to make sure Empress eats) and meets her family. Her kindly, successful barrister dad is "a tall, handsome man who looked a bit like a budget Obama", though their home and lifestyle are anything but budget. When Aniya resolves to understand how it feels to live in Empress's shoes, they cast a spell that sees them swap bodies, setting in motion a succession of life-changing circumstances.
Honest, warm, and utterly gripping, this heart-felt page-turner also provides generous insights into managing emotions and fostering empathy.
Other Info
A message from Candice Carty-Williams; "Some of us are Empresses; those latchkey girls who are raising themselves, unknowingly desperate for the love they deserve but are too defensive to understand — or even receive — it. And some of us are Aniyas. The girls who are raised with love, and are able to, in turn, give and show that love to those who don't know it. This story is for the Empresses; you are loved. And this story is for the Aniyas; we are grateful for you."
Empress & Aniya Synopsis
The first YA novel from the bestselling author of Queenie.
When Empress starts at Aniya's school, they're not exactly best friends. But, when the two teenage girls accidentally cast a spell on their 16th birthday and end up switching bodies, they quickly learn that friendship is the most important magic of all.
South London's answer to 'Freaky Friday', Empress and Aniya is a moving portrayal of the importance of real friendship and the ups and downs of being a teenager.
Empress & Aniya Press Reviews
"Written with such warmth and bitter truth that you can't help but want to embrace them through the pages." Clara Amfo
"I love the idea of Empress and Aniya swapping bodies so that they can literally walk in the other's shoes for a while . . . I genuinely hope this won't be the last YA book that Candice writes." Malorie Blackman
"So honest, funny, heart-breaking and uplifting, all at once." Tanya Byrne
"A genuine joy to read something so big-hearted and empathetic." Bethany Rutter
"Beyond a refreshing story, she's gifted us characters that stick – two new homegirls, and two new heroes." Jason Reynolds
"Queenie fans will recognise the humour, warmth and loving exploration of female friendship alongside an ability to deftly tackle difficult topics with care. . . expect it to charm and captivate readers of all ages." Alexandra Sheppard, for The Bookseller
If you loved this, you might like these...
All versions of this book
About Candice Carty-Williams
Candice Carty-Williams is a writer and author of the Sunday Times bestselling Queenie. Queenie has been described as 'vital', 'disarmingly honest', and 'boldly political', and won Book of the Year and Debut of the Year at the British Book Awards in 2020. It was longlisted for the Women's Prize, and was shortlisted for the Waterstones, Foyles and Goodreads Book of 2019, as well as selected as the Blackwell's Debut of the Year. In 2016, Candice created and launched the Guardian and 4th Estate BAME Short Story Prize, the first inclusive initiative of its kind in book publishing. Candice was the Guardian Review Books ...
More About Candice Carty-Williams