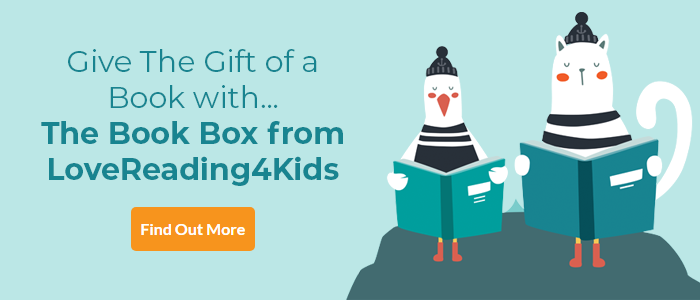 Mouse and Mole: Lo and Behold! Review
Celebrate this festive season with three brand new Mouse and Mole short stories
November 2021 Book of the Month
Christmas is coming! First there is the wonder of snow and then there is all the hustle and bustle of getting ready for Christmas. Finally, it is Christmas eve and Mouse and Mole have to wait patiently for Father Christmas to arrive…Three charming short stories all matched with beautiful and warm hearted illustrations make this a perfect book to share at any time and especially in the run up to Christmas!
Mouse and Mole: Lo and Behold! Synopsis
Celebrate this festive season with three brand new Mouse and Mole short stories by Joyce Dunbar and James Mayhew.
Snowmole
Mole wakes one morning to find the ground is covered in snow! Mouse and Mole decide to build their very own snowy friend – Snowmole – but Mole doesn't want to leave him alone so decides to keep him company all night long and wakes to find another snowy surprise.
Lo and Behold!
Mole is impatiently waiting for Christmas to come when Mouse presents Mole with a brilliant gift – an advent calendar! Mouse and Mole use the advent calendar to countdown to Christmas and complete all the festive chores that need to be done and before they know it…it's Christmas Eve!
A Bump in the Night
Late at night on Christmas Eve, Mouse and Mole are getting ready for bed, when they realise they've forgotten a few important tasks – putting the stockings by the chimney, leaving the mince pies and cherry brandy out for Father Christmas and sending their Christmas lists – but as they finish these jobs something goes BUMP! in the night…
Mouse and Mole: Lo and Behold! Press Reviews
Praise for the Mouse and Mole series:
'This cosy pair enjoy the gentlest of Kenneth Grahame style adventures, making plans for picnics, overindulging in roast chestnuts and toasted muffins, and trying and failing to get rid of excessive clutter; the perfect antidote to real-world worry.' Imogen Russell Williams, The Guardian
'perfect for newly confident readers — and far superior to standard reading schemes.' Nicolette Jones, Sunday Times Children's Book of the Week, 6 June 2021 (The Secret of Happiness)
'A lovely book for independent reading, or, as we read it, with the three of us curled up under a blanket together – followed by 'animated discussions' as to who got to take it to bed to read again!' The Mammal Society (A Fresh Start)
'Although unlikely companions, Mouse and Mole are the bests of friends and these stories celebrate true camaraderie- that ease of being together which those who truly care for each other enjoy. Each story is delightfully illustrated, full of warmth and whimsical charm. A real delight!' North Somerset Teachers' Book Award (The Secret of Happiness)
'I love all the Mouse and Mole books, but this is beyond wonderful. Joyce Dunbar's text is warm and loving - and offers real philosophical thought. James Mayhew's glorious illustrations are the perfect match.' Vivian French (A Very Special Mouse and Mole)
If you loved this, you might like these...