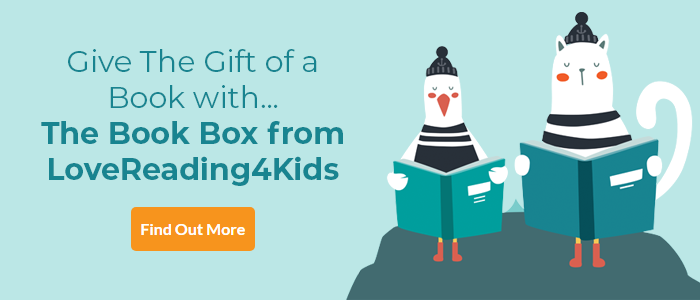 Albert and the Wind Review
Albert the tortoise stars in a funny story with an explosive ending
Albert the tortoise is woken up by the wind and finds himself very hungry. Unfortunately, before he can tuck in, his delicious breakfast has blown away, cucumber, tomatoes, lettuce, celery and carrots scattered across the garden. The insects kindly gather it up and bring it back, but each time they're gone before slow Albert can say thank you. He eventually puts this right, and his method of expressing his thanks is highly imaginative, to say the least, and should have children in stitches! Albert is based on a real tortoise apparently (and his food has occasionally blown away we're told) and there's a page of fascinating tortoise facts as an added treat at the end.
Other Info
The inspiration behind the Albert and the Tortoise series of picture books is Ian Brown's family pet tortoise, also named Albert. Albert has gained many celebrity fans, including Michael Aspel, Joe Sugg, Julian Clary, Jeremy Clarkson, John Craven, Philip Ardagh, Vicki Michelle MBE, Clive Mantle and Paul Whitehouse.
Albert also has a large following on social media with over 2.2k fans on Facebook and 900 followers on Twitter and, since the April 2021 release of Albert Upside Down, has proved popular with children and adults alike.
Find activities and information about Albert at www.alberttortoise.com

We've got some great stuff related to this book in our KidsZone.
Head over there and check it out now.
Albert and the Wind Synopsis
Pet tortoise Albert is having a bad day. His sleep is disturbed by the wind in the trees and then, as he goes to tuck into his food, the wind blows it away. Can the other garden creatures rally round and help Albert retrieve his meal? And will Albert be able to thank them all properly? Comical, charming illustrations with a classic feel bring this timeless tale to life, revealing the importance of helping others and showing gratitude for that help. Also included – fascinating facts about the real tortoise called Albert who inspired this story, a modern day mini dinosaur living life on the veg!
As well as continuing the adventures of Albert, Albert and the Wind also introduces children to a number of new garden creatures, as well as providing many laughs and an important message – the importance of saying 'thank you'. Charming, colourful and nostalgic illustrations by Eoin Clarke accompany this humorous and timeless tale and the book is completed with a series of interesting tortoise facts, making it a perfect introduction to reptiles and garden life for children both in the classroom and outside.
Albert and the Wind Press Reviews
'Albert is back! Prepare for another episode in the life of the loveable tortoise, told by Ian Brown, with beautiful illustrations by Eoin Clarke.' Michael Aspel, TV presenter (Antiques Roadshow, This Is Your Life, Aspel & Co, Crackerjack, Ask Aspel)
'Albert strikes again! I'm glad it's not just me who has trouble with wind!' Clive Mantle, Game of Thrones, Casualty, Vicar of Dibley, Robin of Sherwood, author of the Freddie Malone books
Praise for Albert Upside Down:
'Beautiful, heart-warming and wonderfully illustrated. I am in love with Albert!' Julian Clary, comedian and writer and author of The Bolds series
'A great little story, fantastically illustrated' Joe Sugg, star of YouTube and Strictly Come Dancing
'I like the drawings and I like the man who wrote it. I like tortoises. What's not to like?' Jeremy Clarkson
'Great message for children and getting them to learn about tortoises. Fabulous Illustrations. I loved it.' Vicki Michelle MBE, actress 'Allo 'Allo, I'm A Celebrity, radio presenter, charity ambassador
'Funny, inventive and stunningly illustrated ' Philip Ardagh, author, winner Roald Dahl Funny Prize
'What a treat. Stunning illustrations and well-chosen words. There's lots here to delight young children (even a toilet joke!) plus intriguing facts about tortoises. More of Albert please.' John Craven OBE, Countryfile, Newsround
If you loved this, you might like these...