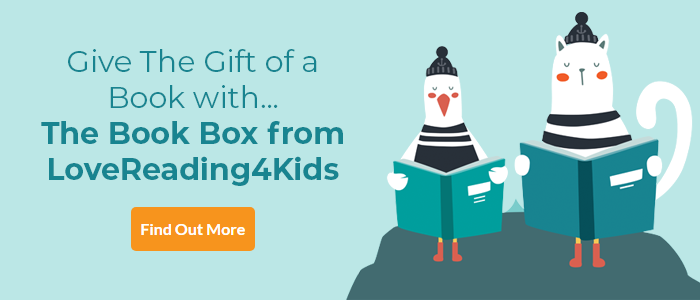 The Christmas Wrapper Review
Only you can save Christmas from the (w)rapping reindeer
A young child is wrapping a present but, oh dear, it's not easy – there's glue and glitter everywhere. Then, just as despair is about to set in, 'Kaboom!', who should appear but a tall, strikingly clad reindeer with a sharp line in wrapping and rapping. Before you know it, everything in the house is wrapped, not just the present, but the tables, the chairs, the doors – you name it, our reindeer wraps it! Fortunately, some quick thinking on the child's part sorts the problem out and leaves everyone set up for a very Happy Christmas. The story will have children giggling at the preposterousness of it all, and joining in with the rhyming (of course) text, but what will make it extra special is that this story can be personalised so that their name appears on the cover, and they are the child struggling with that wrapping paper at the beginning, and sorting our rapping wrapping reindeer out at the end. The team at Tickled Moon lead the field in personalised books for children and no wonder, their books are fun to read, lovely to look at and provide unforgettable reading experiences for children.
The Christmas Wrapper Synopsis
When the dashing Christmas Wrapper appears in a FLASH of smoke, it seems that YOUR CHILD has found the perfect answer for all their Christmas wrapping problems! But this ambitious rapping reindeer has bigger plans on his mind… Can YOUR CHILD stop him and save the world in time for Christmas??!
This 32 page, high quality children's book is a quirky and unique Christmas story. Featured on ITV's This Morning's 'Best Personalised Gift Feature' in Nov 2020, they said: "That's the kind of story you can bring out every Christmas, it's really special and something that you remember forever."
The Christmas Wrapper's personalisations include the child's name on the cover, spine and throughout the story and features 4 family members/friends and a pet/favourite toy. You can also add your own dedication for an extra personal gift.
"The Christmas Wrapper" is available in softcover and hardcover on Tickled Moon's website. There you can preview the whole book with your personalisations and listen to the story read by the author, Alison Reddihough.