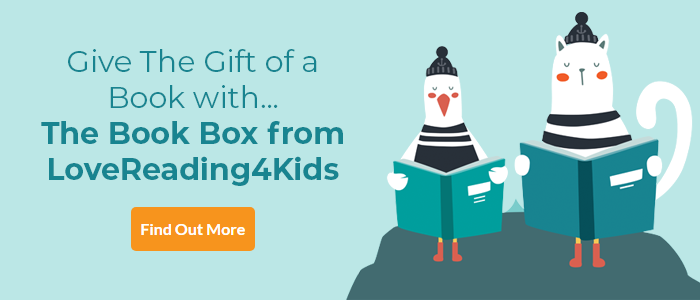 Shadow Town Review
A thrilling journey of self-discovery unfolds when a boy slips through a portal into a shadow world of Dreamers
A November 2021 Star Book!
Reeling with high-stakes adventure, Shadow Town smoulders with big themes delivered in engaging style. There's something Neil Gaiman-esque about the tone and matter of fact delivery, with emotional forces simmering, barely contained, beneath the surface. This masterful sparseness creates tremendous tension throughout Shadow Town's classic quest to return home, with Toto here taking the form of Alfred the cat, and Dorothy manifested as Toby, a lonely, unhappy boy from suburban London who finds himself pulled into an alternate world during the upheaval of his parent's impending divorce.
Toby's dad is an unkind grump, embittered by his lot in the world, and consumed by the fantasy novel he's been writing since before Toby was born. Toby's mum is a climate activist. Neither parent really pays him any attention, and his sole friends are their lodger and her cat, Alfred. Toby's miserable lot is shaken up when a shadow appears in his garden and his dreams, and he finds himself transported to a strange land, where elemental forces (blazing fires, floods and earthquakes) are at play in a kingdom ruled by a tyrant. A realm in which Dreamers can envision things into existence. Here Toby meets otherworldly, ethereal Tamurlaine. As he helps recover her memory (cue a succession of unexpected, shocking revelations), and helps others along the way too, Toby shows his true self through taking responsibility and looking out for those who are weaker than him, and through fixing things rather than settling for the status quo.
Alongside exploring themes of self-determination and forging your own path, rather than treading the one that's expected of you, Shadow Town's fantasy world is an allegory of Toby's life in the real world, and also a kind of political allegory - "The Dreamers dream what the government tells them to. What the government wants. And the Regent is head of the government. The Regent has made dreaming like a machine - he churns out dreams. He gives the people what they want." Above all, though, Shadow Town is a smart, punch-packing page-turner, with engrossing atmosphere.
Shadow Town Synopsis
Toby leads a quiet and unhappy life in London, with his climate-activist mother and his distant and frustrated father, whom he idolises. Overlooked as his parent's divorce, Toby's only friends are the family lodger Mrs Papadopoulos and her cat Alfred.
When a mysterious shadow appears in his garden, and then in his dreams, Toby is drawn into an alternative land and immediately thrown into danger as he finds himself trapped in a raging forest fire, searching for Alfred who he has followed through the tunnel-­?portal. Balthasar is a land enslaved by a cruel Regent and an absent and mysterious queen where the Dreamers have the magical power to dream things into existence. But at what cost?
It soon becomes apparent that Balthasar is falling apart with fires, floods, earthquakes and tsunamis commonplace, all resulting from the energy expended by the Dreamers as they are forced to dream more things into reality to combat the disasters and unhappiness befalling the land. Toby meets Tamurlaine, a strange and otherworldly girl who has lost her memory. To uncover the mystery of her identity and to get Toby back home, the pair must go on a thrilling journey to the heart of the kingdom of Balthasar, right into the castle of the Regent...
With the help of Tamurlaine's friendship Toby finds his own identity, realising his father is as imperfect as the world around him. Tamurlaine too is on a journey of self-­discovery, uncovering a disturbing past and learning that she does not need to be defined by this, and can travel her own path rather than the one laid out for her.
Shadow Town Press Reviews
Praise for The Wolf Road:
A writer to watch, Lambert's award-winning poetic pedigree stands out in the sparse, gut-punch power of his language.' Guardian
Inspires powerful emotions. Raw, unexpected and convincing. Times & Sunday Times
Masterly - phenomenally poised from its shocking opening to its haunting final pages. Financial Times
If you loved this, you might like these...