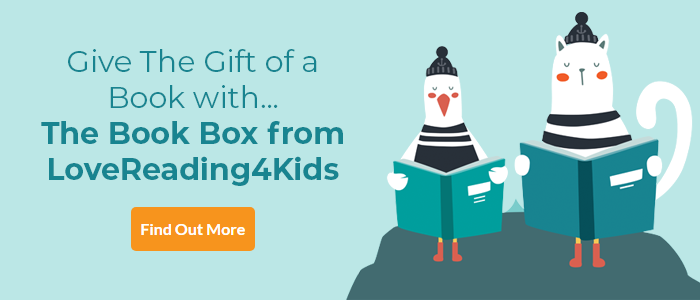 Arthur: The Always King Review
A peerless evocation in words and pictures of the myth and magic of King Arthur
Combining the talents of a Carnegie medal winning author and a thrice winning Greenaway medal winning illustrator, this highly anticipated book was always going to be very special indeed and with its lavish production it proves to have exceeded expectations. Every single page is illustrated, most frequently in full colour, from dramatic full-page scenes to delicate vignettes breathing life into the characters of legend.
In his introduction the author talks about the hundreds and hundreds of stories and poems spread across the western world that feature King Arthur and makes the point that the longevity of their appeal is down to their very human nature. Although suffused with magic these are stories of human aspiration to be the very best that we can be and the yearning for a Golden Age of truth, justice and chivalry and also the resilience that allows us to bear the very human frailties and limitations that continually thwart these ambitions. Apart from the sheer beauty of the language used, these stories offer the complete cycle of Arthur's life from his magically assisted birth to his passing onwards to Avalon. These are full bloodied retellings too with real medieval gore and lasciviousness making them most suitable for upper primary and secondary readers, but also giving greater depth and understanding of the life, loves, triumphs and tragedies of the Knights of the Round Table and the rich tapestry of magic and monsters with which they grapple. They make a compelling read ensuring that Arthur will indeed always be the King of our literary landscape. A really worthwhile investment.
Arthur: The Always King Synopsis
The definitive retelling of the legends of King Arthur, from Carnegie Medal-winner Kevin Crossley-Holland and former Children's Laureate Chris Riddell.
Be enthralled by the world of Arthurian legend in this lavishly illustrated, masterful retelling.
From King Arthur's childhood to his final battle, the timeless tales of the sword in the stone, the quests of the Knights of the Round Table and the wizardry of Merlin are woven together into a breathtaking feat of storytelling.
An extraordinary collaboration between the world-renowned Kevin Crossley-Holland and the three-time Kate Greenaway Medal-winner Chris Riddell, this is a beautiful edition to be treasured by all ages.
Arthur: The Always King Press Reviews
a stand out -- Fiona Noble - The Bookseller
If you loved this, you might like these...