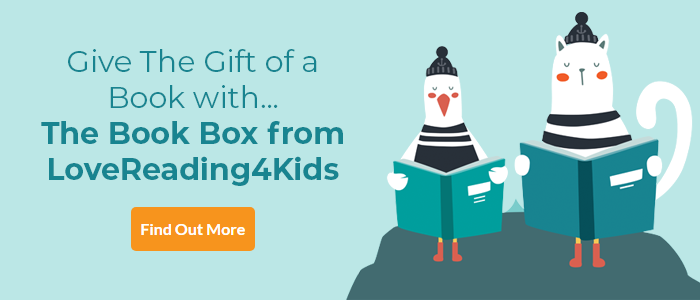 Mort the Meek and the Monstrous Quest Review
Kraken adventures that are a loopy as a kipper's slipper
Young Mort is a pacifist, unfortunate enough to be living on the spiky island of Brutalia, which in turn is ruled by a real stinker of a queen. Nonetheless, when his monarch issues a challenge to her subjects to sail out into the Salty Sea and return with a trophy, Mort is quick to put himself forward. Mort you see, believes his dad and twin siblings Gosh and Gee are out there on the sea somewhere waiting to be found. Things don't go to plan (this won't come as a surprise to readers) and instead of his friend Weed, Mort's sailing partner is Punky Mason, 'a rock-crusher's daughter and a pacifist's nightmare.' Can things get worse? They haven't even run into the monster octopus yet … One things for sure, it's all terrific fun for readers, packed with invention, surprises, wordplay and some wonderful characters.
Mort the Meek and the Monstrous Quest Synopsis
Around the unfriendly, rocky island of Brutalia, the waves are awash with brave sea-farers, on a treasure hunt for their demanding queen. Among them is Mort, but rather than hunt for treasure, he's more interested in looking for his family who are lost at sea. Unfortunately, his shipmate Punky has her eyes firmly on the prize. But when the pair find the tentacle of a mythical sea creature, their adventure takes a dramatic turn. Is this the prize-winning treasure Punky and the queen seek? Or could it be a monstrous twist in Mort's rescue mission?
The second book in a wickedly funny series about an aspiring pacifist in a brutal kingdom, perfect for fans of the How to Train Your Dragon series, Frostheart and The Nothing to See Here Hotel.
Mort the Meek and the Monstrous Quest Press Reviews
Engagingly light-hearted, Pratchettesque comic fantasy - The Guardian
Praise for Mort the Meek and the Ravens' Revenge:
Crammed with wisecracking corvids and outrageous wordplay, it's engagingly light-hearted, Pratchettesque comic fantasy - The Guardian Delahaye's writing is clever and hilarious and bursting with creativity - Rashmi Sirdeshpande, author of How to Change the World
A rip-roaringly funny read from the queen of comedy - Linda C, Educator
This is a hilariously dark adventure for anyone who wants to stand up for what's right - Tsam P, Bookseller
If you loved this, you might like these...