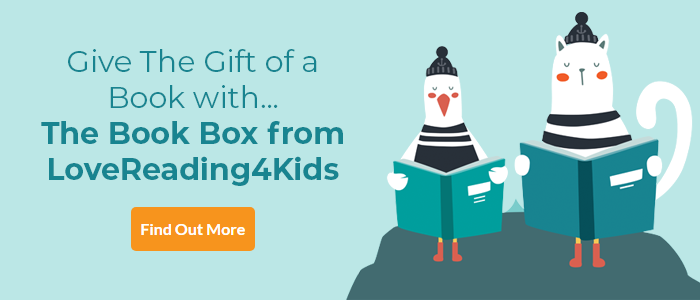 Hedgewitch Review
Charming magical quest infused with English faerie folklore
May 2022 Debut of the Month
Cassie Morgan has three wishes — to have more books, to go on an adventure, and to see her mother again. So begins the intriguing opening of Skye McKenna's magical five-book series that's pitch-perfect for readers who loved The Worst Witch and are ready for something a dash edgier.
Seven years have passed since Cassie's mother left. At her austere boarding school, she tries to make herself invisible while wondering about the key her mother left. It was "a treasure chest, a secret vault, the door to the home she and her mother would someday return to". On the verge of being sent to an orphanage, Cassie seizes an opportunity to escape, determined to find her mother.
Soon after her flight, readers are drawn into the realm of the fantastical when a talking cat by the name of Montague saves Cassie from the clutches of "goblin nabbers" who are "in the business of stealing babies to sell to the gentry of Faerie". Montague takes her to the village of Hedgely, where she meets the family she never knew existed and learns she's from an old line of important witches - her aunt is the current Hedgewitch and protects England from the dangers of the Faerie realm.
Hedgely is conjured with chocolate-box English quaintness - think cooked breakfasts, sweet treats, village shops, opulent orchards, fragrant honeysuckle and roses. It's a place lovers of timeless fairy tale worlds will be utterly entranced by, not least when Cassie is confronted by shapeshifters and the threat of the Erl King who wants her mother's key. With a thrillingly twisting climax, this first book in a quest quintet will leave readers hungry for lashings more magic.
Hedgewitch Synopsis
First in a magical five-book series for readers of Nevermoor, The Worst Witch and The Dark Is Rising.
It has been seven years since Cassie Morgan last saw her mother. Left at a dreary boarding school, she spends her days hiding from the school bully and reading forbidden story books about the world of Faerie. Certain that her mother is still alive, Cassie is determined to find her, whatever the dangers, and runs away from school.
Lost and alone, she is chased by a pack of goblins but, to her surprise, escapes with the help of a flying broom and a talking cat named Montague, who takes her to the cosy village of Hedgely. Here she discovers that she comes from a family of witches, women who protect Britain from the denizens of Faerie, who are all too real and far more frightening than her story books suggest.
Hedgewitch Reader Reviews
In addition to our Lovereading4Kids expert opinion some of our Reader Review Panel were also lucky enough to read and review this title. You can click here to read the full reviews.
Twists, turns, danger and magic lurk in the pages of this book. Will Cassie find her missing mother and who is the warlock trying to destroy the boundary between the human and faerie worlds? Full review
An amazing tale of the Hedgewitch and her niece, Cassie Morgan! Full review
Hedgewitch is an amazing book and is full of wonderful illustrations. Full review
Hedgewitch Press Reviews
'Magical in every sense of the word So magical that I suspect Skye McKenna might actually be a fairy. A breath of fresh air through the magic kingdoms. A wonderful, lush quest to an exciting new world.' - Eoin Colfer, author of the Artemis Fowl series.
'There are only two sorts of fantasy story: the ones that feel fake and the ones that feel real. It's hard to explain the difference, but you know the real ones when you read them, and Hedgewitch is one of them.' - Philip Reeve, author of the Mortal Engines series
'A richly inventive story' - Gillian Cross
'So full of magic and adventure - I wish I'd written it myself!' - Linda Chapman
'Oozes magic from every page. The start of a cosy, compelling series for anyone who's ever wanted to be a witch.' - Aisha Bushby
If you loved this, you might like these...