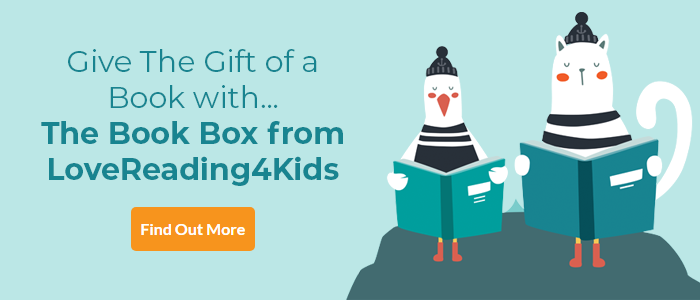 The Lost Whale Review
An incredible, empathetic, powerful story that engages with ecological and family themes
April 2022 Book of the Month
Rio is sent to stay with his grandmother in California whilst his Mum is hospitalised back home in the UK. Unfortunately, Rio only met his grandmother 5 years ago so knows little about her or about the area she lives in the US.
Grandmother Fran lives by the Pacific Ocean – so life becomes punctuated by the sound of the sea and waves breaking on the shore. Rio feels totally alone, away from friends and his usual surroundings. That is, until he meets Marina by chance on the harbour. Marina and her dad, Birch, live on a boat and run whale spotting trips for tourists. It is this and the finding of his Mum's 'treasure' box that contains drawings of whales, and especially one who somehow seems to draw Rio in – an individual named White Beak – that helps give Rio a focus and a way back from feeling adrift.
The story is totally engrossing – once I started reading I had to read it in one go! Gold writes about animal adventures in a completely natural way, combining lots of information with a strong story line and characters which evoke our empathy. It's a story you can literally dive into, enjoying the vicarious thrills of spotting – and along the way – saving grey whales.
As I read a proof copy I had no chance to see the illustrations from award winning illustrator Levi Pinfold – but, if the author/illustrator pairing is even half as good as Gold's previous novel The Last Bear, then we are in for an absolute treat!
A read that appeals to anyone interested in ecological themes.
Other Info
A message from the author, Hannah Gold; Ever since I was in my early twenties and first saw a grey whale, these gentle giants of the sea have always fascinated me. Years later, just before the start of the pandemic, I returned to Baja, California, and spent four life-changing days on marine protected waters. There was one moment that will stay with me forever – the sight of a grey whale staring up at me from beneath the water, her gaze fixed steadfastly upon mine.
In that moment, I believed she was trying to communicate a story to me. A story of persecution to the brink of extinction, of survival against all the ways humankind seems intent on destroying the ocean, but also – and perhaps most importantly – a story of love. The kind of love that exists only between humans and wild animals and which is fuelled with the healing power of nature. It is my hope that in The Lost Whale I have captured all of this and more, and I feel very honoured to share Rio and White Beak's adventure with you.
The Lost Whale Synopsis
The Lost Whale is the enchanting second novel from the author of The Last Bear: the bestselling debut hardback of 2021.
What if you could communicate with a whale? Rio has been sent to live with a grandmother he barely knows in California, while his mum is in hospital back home. Alone and adrift, the only thing that makes him smile is joining his new friend Marina on her dad's whale watching trips.
That is until an incredible encounter with White Beak, a gentle giant of the sea changes everything. But when White Beak goes missing, Rio must set out on a desperate quest to find his whale and somehow save his mum. Dive into this incredible story about the connection between a boy and a whale and the bond that sets them both free.
Perfect for readers of 8+, beautifully illustrated throughout by Levi Pinfold - winner of the Kate Greenaway Medal and illustrator of Harry Potter 20th anniversary edition covers.
The Lost Whale Reader Reviews
In addition to our Lovereading4Kids expert opinion some of our Reader Review Panel were also lucky enough to read and review this title. You can click here to read the full reviews.
An absolutely beautiful story of love, loss, hope and passion told through the eyes of the young, the determined, those who know change must happen. Full review
The Lost Whale Press Reviews
'Unforgettable highly accomplished animal adventure about the connection between a boy and a whale, with strong ecological themes' The Bookseller, Editor's Choice
Praise for The Last Bear;
'This is an important first novel, important for us, for polar bears, for the planet. It is deeply moving, beautifully told, quite unforgettable' Michael Morpurgo
'Utterly entrancing - full of wildness and love' Carlie Sorosiak, author of I Cosmo
'A lovely thing' Katherine Rundell, author of Rooftoppers
'An utterly transporting story . . . Fierce and wild and full of hope. And Levi Pinfold's artwork is DIVINE' Abi Elphinstone, author of Sky Song
'A triumph from start to finish' Nizrana Farook, author of The Girl Who Stole an Elephant
'Both a hug and a battle cry with the most beautiful friendship at its heart. April and Bear's bond changes them both forever. And it might just change you too' Aisling Fowler, author of Fireborn
'A beautiful story . . . My heart went out to Bear and April and the lost environments of the north. This is a hugely important and moving read, that shows just what toll climate change is taking on the natural world' Lauren James, author of The Quiet at the End of the World
'I loved this book . . . What a wintry treat!' Francesca Gibbons, author of A Clock of Stars
'A dazzling debut . . . A magical, confidently told story - with beautiful illustrations by Levi Pinfold . . . I predict a roaring success' The Times Children's Book of the Week
'A lyrical debut' Telegraph
'A roaring call to protect the planet' The Sunday Times, Children's Book of the Week
'A stunning debut, amplified by exquisite illustrations' Amanda Craig, New Statesman
'It might just be one of the most important children's books of the decade . . . as close to perfect as a children's book can be' Linda Hill, LindasBookBag
If you loved this, you might like these...