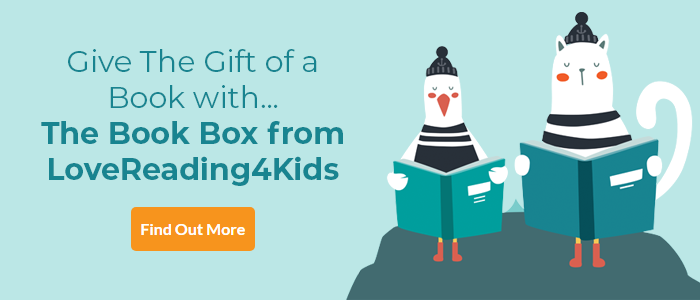 The Thief Who Sang Storms Review
Vividly imagined and rich in detail, this is also a thoughtful and beautiful story
April 2022 Book of the Month | A Julia Eccleshare Pick of the Month April 2022
Best-selling Sophie Anderson weaves magic into this vivid and richly imagined story that also carries a powerful message about the importance of overcoming prejudice and learning to love everyone – even if they seem different. Linnet's life is turned upside down when the community she lives in suddenly becomes divided. Following a terrible tragedy, the magical alkonosts who have the unique distinction of being able to sing magic and the humans with whom they share the island suddenly go from living in harmony to becoming deadly enemies. Linnet and her father are banished from the beauty of their island and forced to live in an ugly swamp. Here they scratch out a living while also living with the constant fear of being caught and killed by the humans. Linnet has yet to develop her magical singing voice. Can she find another way to bring the two sides of her world together and make a new whole? Vividly imagined and rich in detail, this is also a thoughtful and beautiful way of encouraging tolerance.

We've got some great stuff related to this book in our KidsZone.
Head over there and check it out now.
The Thief Who Sang Storms Synopsis
The Island of Morovia is shaped like a broken heart. The humans live on one side of the island, and the alkonosts - the bird-people - live on the other. But it wasn't always this way.
Linnet wishes she could sing magic, like her father, Nightingale - and bring the two sides of her island together again. For her land has been divided by a terrible tragedy, and Linnet has been banished with her father to the deepest swamps, leaving behind her best friends, Hero and Silver. So when her father is captured, Linnet must be brave and embark on a treacherous journey. Through alligator pools and sinking sands, she finds new friends. Yet without her singing magic, Linnet discovers something even more powerful. Something that could save her father, and heal the broken heart of her island once more.
With themes of grief, trust, love, and that we have more in common than that which divides us, this is a heartfelt book filled with adventure and stunning storytelling from bestselling Sophie Anderson.
The Thief Who Sang Storms Press Reviews
'Themes of division, community and kindness are woven into a spellbinding adventure from one of my favourite contemporary children's writers.' - The Bookseller
Praise for Sophie Anderson;
"Delicious, exquisite." Emma Carroll
"Sublime storytelling." Hilary McKay
"Epic fantasy adventure." Fiona Noble, The Bookseller
"Beautiful escapism." Sunday Express S Magazine
"A gem." Catherine Doyle
"Enchanting." The Daily Telegraph
"Heart-stirring storytelling." The Sunday Times
If you loved this, you might like these...