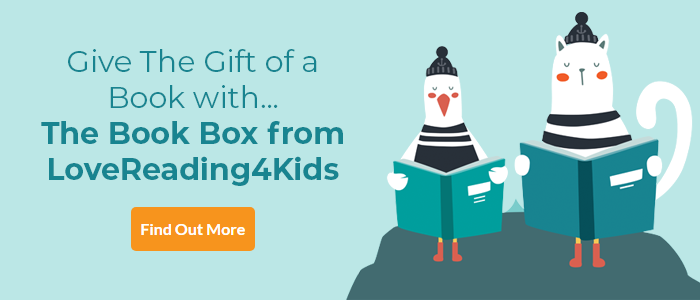 One Time Review
A wonderful tale about the transformative power of imagination, the effects of an inspirational teacher, and the journey to becoming who you are meant to be
A Julia Eccleshare Pick of the Month April 2022
Award-winning Sharon Creech has an exceptional gift that enables her to tell her stories lightly and with humour. Gina Filomena has always been different from her classmates. She sees things when others can't, she wears amazing, vividly coloured clothes sent by her grandmother, she plays wildly inventive games with her father.
Teachers have always told her that she has an overactive imagination but then Miss Lightstone, a teacher who encourages creative thinking and writing, arrives and, coincidentally Antonio a boy with an imagination that is equal to her own joins the class and Gina finds that imagination can be a wonderful, transformative new power.
In a story that takes the same imaginative leaps in its telling as Gina, Antonio and their classmates take under Miss Lightstone's inspirational teaching this is an inspirational novel that sings to its readers while also encouraging them to us their imaginations and to have the courage to be free.
Other Info
Sharon Creech says; "I began writing One Time when my husband and I returned to Switzerland and to England, places where we had lived and worked for nearly twenty years. When we returned, everything felt so familiar and yet also so mysterious. I wondered how much those environments—the places and the people—had affected me, my own children, my students, my writing, and in some ways, perhaps, my readers. One Time is a story about imagination and becoming and possibility. It is about the things that shape us. Gina is like a young me—or like my children or my students—who begin to wonder Who am I? Who will I become?"
Julia Eccleshare's Picks for April 2022
The Smile by Marie Voigt
A Song In the Mist by Corrinne Averiss
Small's Big Dream by Manjeet Mann
The Fears You Fear by Rachel Rooney
The Girl Who Lost a Leopard by Nizrana Farook
One Time by Sharon Creech
The Thief Who Sang Storms by Sophie Anderson
The Light In Everything by Katya Balen
One Time Synopsis
Gina Filomena has been told that she has an overactive imagination. With her bright clothing and artistic spirit, she's always felt different from the other kids in her class. That is, until she meets her neighbour, a mysterious boy called Anotonio. And when a creative new teacher, Miss Lightstone, arrives at school, Gina finds a world of possibilities opens up.
A wonderful tale about the transformative power of imagination, the effects of an inspirational teacher, and the journey to becoming who you are meant to be.
One Time Press Reviews
'A celebration of writing with memorable characters... this book is sure to be a hit with both young readers and their teachers... this book spotlights an inspirational teacher with a passion for thoughtfulness and words, and the children who thrive in this creative collaboration' - School Library Journal (starred review)
'Creech skilfully catches Gina at the point in life when a child's small world opens up into a much wider adult one' - Kirkus Reviews
'Threaded with themes of friendship, acceptance, and self-discovery, Gina's story slowly unfolds, reminding readers that it's okay to imagine life's possibilities while still accepting its undeniable realities.' - Publishers Weekly
'A standout teacher and mysterious new student open the minds and notebooks of Gina Filomena and her fellow classmates...Gina, her classmates, and readers simultaneously discover that with most people there is far more than meets the eye. Newbery-winning Creech skilfully catches Gina at the point in life when a childsmall world opens up into a much wider adult one. As Gina navigates this transition, the line between real and imagined is blurred... For fans of Creech's hallmark beautiful writing.' - Kirkus Reviews
If you loved this, you might like these...