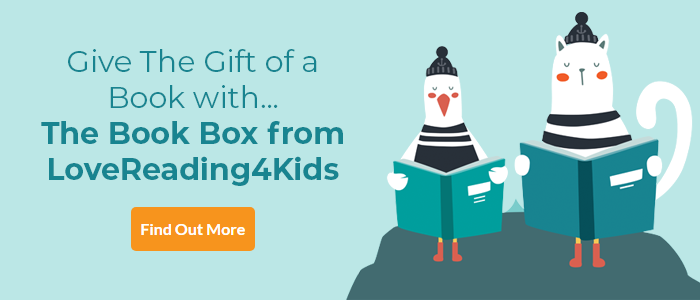 Blood to Poison Review
Rooted in South African history, this powerful page-turner reels with magic, witches, and female rage as resistance
May 2022 YA Book of the Month
Taking in the trauma of enslavement and apartheid, Mary Watson's Blood to Poison is a uniquely bold and gripping Cape Town-set thriller that melds contemporary life and history with a parallel magical city — a world of furious witches and practitioners of magic who hide in plain sight. A world in which a 17-year-old young woman harnesses her rage to transcend a family curse.
Savannah's curse has been passed through her family's female bloodline for generations, originating with Hella, "who had been enslaved, forced to work for a cruel family. Her anger grew until one day, it exploded out of her". Hella cursed the family to "die before you have fully lived." And now one woman in every generation of Savannah's family is destined to die young, with anger exploding from them in the months before they're due to die. Some of Savannah's aunts have noticed the rage rising in her, the tell-tale marks on her skin. And then she encounters the witches from the curse story that lives in her bones…
Savannah's furious fight to transcend the curse is visceral and ablaze with elemental power, and Blood to Poison strikes a perfect balance between showing rage as a form of resistance and telling a gripping story of self-discovery.
Other Info
Mary Watson says: 'I wrote this book because I was angry. I felt a constant low-level rage – about misogyny, racism and the spread of disinformation. As I wove a story from anger, all threads came back to an enigmatic and furious enslaved ancestor. Where rage began. This book, one I've always wanted to write, is a story of my community and of my beloved home city – a Cape Town that thrums with magic.'
Blood to Poison Synopsis
Seventeen-year-old Savannah is cursed. It's a sinister family heirloom; passed down through the bloodline for hundreds of years, with one woman in every generation destined to die young. The family call them Hella's girls, named for their ancestor Hella; the enslaved woman with whom it all began. Hella's girls are always angry, especially in the months before they die.
The anger is bursting from Savannah - at the men who cat-call her in the street, at her mother's disingenuous fiancé, even at her own loving family. Each fit of rage is bringing her closer to the edge and now Savannah has to act to save herself. Or die trying. Because the key to survival lies in the underbelly of Cape Town, where the sinister veilwitches are waiting for just such a girl.
Blood to Poison is a furious and mesmerising story about discovering magic, historical rage and love in all its guises.
Blood to Poison Press Reviews
'I read this book in one sitting. I literally couldn't put it down! Watson builds an incredibly vivid world oozing with magic, excitement and danger. My heart didn't stop racing until the very last word.' - Jasbinder Bilan
'I flew through this book. It's a gripping exploration and vindication of anger, rooted in South African history... Read this one for witches, a family curse, falling for a childhood friends, girls both expressing and claiming their fury, and a magical Cape Town.' - Samantha Shannon
A compulsive read. It has everything a bestselling YA novel needs: secret societies, deliciously evil villains, love, and enough twists to keep you gasping from beginning to end - Sally Partridge
A gripping, immersive story, and a powerful vindication of female anger, Blood to Poison is a stunning read - Louise O'Neill
Furious, beautiful, and impossible to put down - Katherine Webber
Bold, visceral, and alive, from the hidden magic swirling under the everyday and mundane, to the slow unfolding of the depth of the curse and fight to break it ... an absolute gut-punch of a novel - Melinda Salisbury
Mary Watson is a writer of great skill, and unsurprisingly, Blood to Poison sings with blood and magic... hard to put down and harder to forget. - Deirdre Sullivan
If you loved this, you might like these...