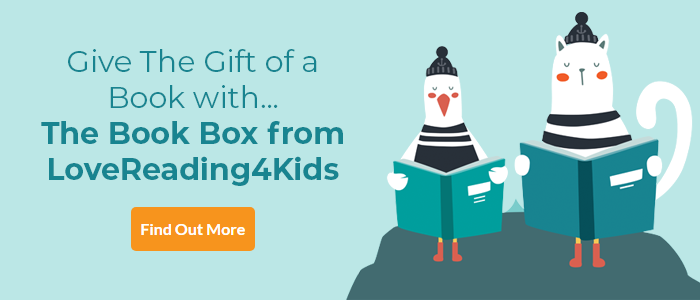 Li Na is My Name Review
Written and illustrated by Lisa Wee, 'Li Na is My Name' is a bright and colourful picture book with a message that encourages children to be who they are and encourages everyone reading to stop and think before "light-heartedly" teasing children for their hobbies and passions. Li Na likes to rollerblade and play football with her friends, but she is labelled as a tomboy by everyone around her for her 'not-so-girly' hobbies and clothes. I loved the illustrations throughout, there's so much colour which will capture any young reader's attention and lots to see as Li Na, her family and friends play and get ready for the school concert and talent show. I really loved the message that there's no such thing as a 'girly' or 'boy' hobby and that everyone should be able to have fun doing what they love. I think that this message would come across in a way that's more memorable to younger readers if there was a rhyme or rhythm to the writing but as it is 'Li Na is My Name' is a positive and eye-catching children's book with an important message.
Charlotte Walker, A LoveReading4Kids Ambassador
Li Na is My Name Synopsis
Do you get teased by others for being a weirdo, a geek, a nerd or a bookworm? Friends, families and neighbours around Li-Na felt it was affectionate to tease her for her not-so-girly hobbies and clothing. Li-Na is about a little girl who refused to be stereotyped. It is a story that encourages kids to be kids until they are ready to be who they want to be. Li Na Is My Name is a book that is as relevant then as it is now. Wishing Li Na's spirit, grit and resilience to all children. Love the way she stays true to herself. Let's spread this so all children love themselves for just who they are.
If you loved this, you might like these...
All versions of this book
About Lisa Wee
Lisa Wee debuts as author/illustrator of Li-na Is My Name, to be published in 2022 by Dixi Books Publishing, UK. Her other published work is a comic story - Sokoro's Dream for Mighty Kind magazine, Fall issue, 2021. Lisa has illustrated several picture books for prominent publishers and self-published authors. Her quaint, quirky and vibrant illustrations are inclusive, embracing diversity in celebrating the lives of children from all walks of life, whether they come from adopted families, same-gender families or blended families.
More About Lisa Wee
CHECK OUT OUR INDIE AND SELF PUBLISHED BOOK REVIEW AND PROMOTION SERVICE
Read More
×