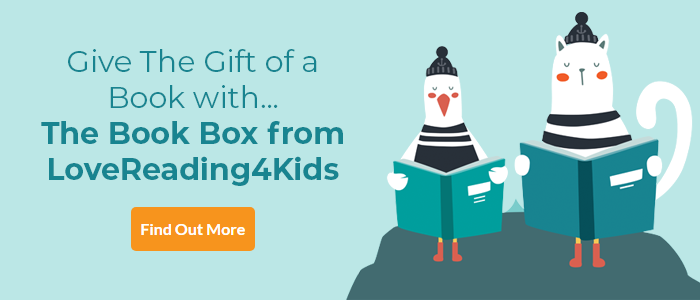 The Sky Over Rebecca Review
Wonderfully atmospheric and gripping time slip novel
May 2022 Debut of the Month
Set in modern day Stockholm, where this debut author and winner of the Bath Children's Novel Award currently lives, this enthralling and original novel starts with mysterious footprints in the snow spotted by 10 year old Anna. A solitary only child living with her single parent Mum and very close to her beloved Grandpa, she is determined to follow the trail which leads to a girl, her disabled brother and an island in a frozen lake.
Rebecca and Samuel are Jewish refugees from World War Two, although it takes several meetings for Anna to realise they are from a different time. She is able to take food from her own time to keep them alive until eventually it becomes clear that Rebecca is in an endless time loop trying to ensure Samuel can escape and that Anna must somehow help her to succeed. The stars in the sky above help identify which period they are in and in themselves represent the fluidity of time as explained by Anna's stargazing Grandpa.
The clever and intricate unveiling of the plot is completely convincing as it interweaves themes of loneliness and bullying in Anna's life with the genuine peril and trauma of wartime. Every character comes vividly to life in this extraordinary and memorable novel. Highly recommended.

We've got some great stuff related to this book in our KidsZone.
Head over there and check it out now.
The Sky Over Rebecca Synopsis
There was a single trail of footprints, the first I'd seen all morning. They were fresh tracks, I saw, the edges of the impressions in the snow quite hard. Small feet. Like mine. Someone my age. Then they stopped.
When mysterious footprints appear in the Stockholm snow, ten-year-old Kara must discover where they've come from - and who they belong to.
They lead Kara to Rebecca, a thirteen-year-old Jewish girl, and her younger brother Samuel. Kara realises they are refugees - from another time, World War Two - and are trying to find their way home. The grief and loneliness that Rebecca and Samuel have endured is something Kara can relate to - feeling like you're always on the outside looking in - and she finds herself compelled to help them. Through her eyes, we rediscover the magic that lies in the world around us, if only we have the courage to look for it.
Kara is a heroine for modern times: fragile but fierce, in this utterly compelling story from a stellar new voice in children's literature, Matthew Fox
If you loved this, you might like these...
All versions of this book
About Matthew Fox
Matthew Fox grew up in Wiltshire and now lives in Stockholm. He studied Philosophy and Politics at Balliol College, University of Oxford and holds a Masters in Screenwriting from the Northern Film School. Matthew's first novel for children, The Sky Over Rebecca, won the Bath Children's Novel Award 2019.
More About Matthew Fox