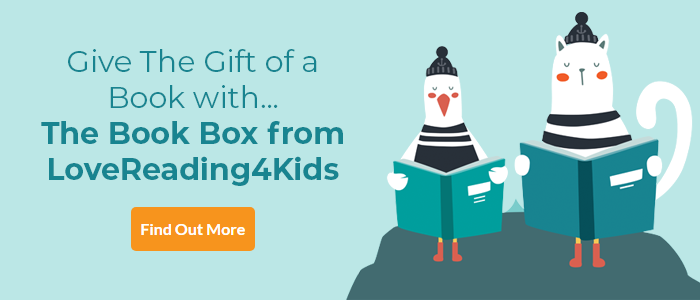 The Smidgens Crash-Land Review
Small people, really BIG adventures
For those who don't know, the Smidgens are Borrower sized and with the same habit of using stuff created by the Big Folk (that's you and me) in their everyday lives. As Smidgens go, Gafferty Sprout is particularly adventurous and keen to find a third Smidgen clan, following her success in uniting the Hive and the Roost in book one in the series. It's not going to be easy though: her parents and even her best friend Will think it's too dangerous, and self-styled Smidgenologist Crumpbeck is more of a liability than a help. Unbeknownst to Gafferty too, wicked Claudia Slymark and her ghostly sidekicks are still on her trail, hoping Gafferty will lead them to the pieces of the enchanted Mirror of Trokanis.
One thing's for certain, size is no indicator of bravery or determination and though she's small, Gafferty is very fierce. The stage is set for another big helping of excitement and adventure in a series that is bursting with appeal.
The Smidgens Crash-Land Synopsis
Ever since Gafferty Sprout's last adventure, she's been very good. No more finding lost Smidgen clans, no more pudding fights, definitely no more ghosts. She knows there's another clan still out there - The Burrow - and maybe they know the secrets of the magical knife that saved her from the ghosts. But it'll have to wait until she's less ... grounded.
Then a strange Smidgen steals her knife and sets out for The Burrow, and there's nothing for it. Gafferty has to follow. But the Smidgens of The Burrow aren't the new friends Gafferty expected, and soon the Smidgens are in big, big trouble.
The second book in a funny, magical adventure series for 7+ readers who love Terry Pratchett, Max and the Millions and The Borrowers.
The Smidgens Crash-Land Press Reviews
Praise for The Chocolate Factory Ghost:
If you put your copy of Harry Potter and Charlie and the Chocolate Factory in the washing machine together, this would be the book that came out at the end. Don't put books in the washing machine though ... - Tom Fletcher
Humour pervades every page, with jokes appearing at the perfect place and with fabulous timing - Bookbag
A thoroughly satisfying and entertaining story, a mix of adventure, comedy and magic ... Delicious! - Books for Keeps
If you loved this, you might like these...