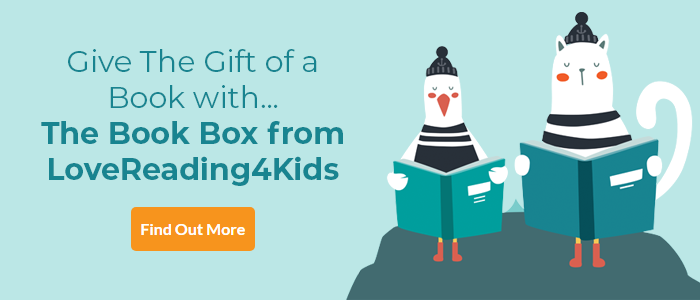 Looshkin: The Maddest Cat in the World Review
Are you ready to meet the world's maddest cat?
May 2022 Graphic Novel of the Month
First published in the brilliant Phoenix Comic, Jamie Smart's stories of Looshkin aka 'the maddest cat in the world' are now gathered together in a bumper collection of stories, all full colour comic strips, all outrageously funny. In fact, the book should come with a warning – readers are in danger of laughing themselves into an injury. Looshkin may look like a little blue cat but is in fact a ball of explosive energy and mischief who knows no bounds and is prepared to do absolutely anything! Flood the house? Tick. Drag a canvasser knocking on the door into an impromptu séance? Tick. Invent International Pants Day? Go for it!
Each one of the self-contained stories is a work of invention and comic genius, and gloriously silly. Make sure you have these on the shelf next to Jamie Smart's equally fabulous Bunny Vs Monkey series too.

We've got some great stuff related to this book in our KidsZone.
Head over there and check it out now.
Looshkin: The Maddest Cat in the World Synopsis
The comics in this book were previously published as Looshkin and Looshkin: The Big Number 2.
Looshkin might look like a cute blue cat, but you've never met a cat like Looshkin before. If you look away for just a moment, your house will be full of foamy bubbles, there are pigs on your roof, and a portal to a hell-dimension has opened in your loft. And there are bees, everywhere! Life is never going to be boring while Looshkin is around, but one thing is for sure - it will be very, very funny!
Looshkin: The Maddest Cat in the World Press Reviews
Praise for Jamie Smart;
'Perfect for fans of Dog Man' - Jamie Littler
'Jamie Smart is a comics genius!' - Philip Reeve
'One of the best children's comics of all time' - Starburst Magazine
'Inventive, original and completely wacky' - BookTrust
'The funniest thing around' - Comicon
If you loved this, you might like these...