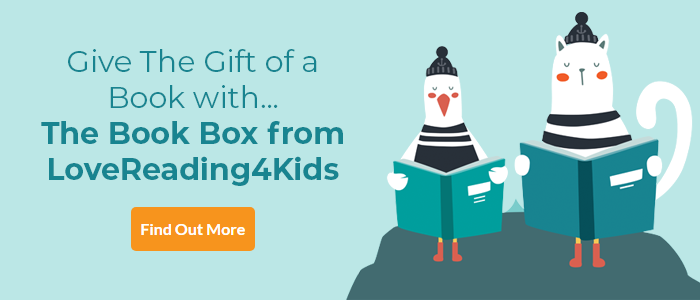 Knight Sir Louis and the Sorcerer of Slime Review
Sublime silliness starring everyone's favourite knight
What's going on at Castle Sideways? First a band of gnomes launch an attack – thwarted by our hero young Knight Sir Louis – then a handsome squire arrives with news of more trouble: apparently the Wild Forest Ogres of Tumblin Klatterbang are also on their way and planning an attack. Time for Knight Sir Louis to step up again, but oh dear, King Burt the Not Bad has banished his knight and appointed the not-quite-as-charming-as-he-seems Squire now Knight Sir Lyme in his place.
With the slimy Sir Lyme ensconced in the palace and feeding everyone his seemingly endless supply of green gummy sweets, Louis sets off to find out what's going on, leaving his friend wizentor Pearlin and her two-headed pet dragon Mac N Cheese to keep an eye on things at home. He's helped as always by his trusty steed Sir Clunkalot, his sword Dave and friend Reader Catalogue, as well as various gnomes and ogres.
It's all totally bonkers, but brilliantly funny and full of proper characters and rumbustious adventure. Easily as good as the first two books in this hilarious series which is high praise indeed. Short chapters, tons of pictures and unbeatable adventures make this super-readable. One to recommend to fans of Tom Gates or Phoenix Comic adventures.
Other Info
Author Myles McLeod shares his joy at returning to write the latest Knight Sir Louis: 'The joy of Knight Sir Louis is returning to the fun and silly characters and seeing what they do next. What new invention or potion will the wizard Pearlin discover? What daft thing will feckless leader King Burt the Not Bad agree to? But also, there's a real joy in discovering the new characters who bring something fresh and unexpected to the land of Squirrel Helm. In the latest book, there's an army of gnomes, a hoard of ogres and a thousand year old wizard made of slime. In the first draft there was also someone called Silent Steve who took a vow of silence. But he was so quiet he didn't make it to the second draft.'
Knight Sir Louis and the Sorcerer of Slime Synopsis
King Burt the Not Bad is in a huff with his chief dragon-slayer, Knight Sir Louis. So when a stranger with piercing green eyes and a devastating smile arrives at C astle Sideways, King Burt is thrilled and demotes Louis to chief cleaner.
But Louis is suspicious about the stranger, Squire Lyme, with his charming compliments and endless supply of green gummies ... with the help of his friends Reader C atalogue, Pearlin, his haiku-loving steed, C lunkalot as well as a few ogres and gnomes, our hero determines to get to the slimy bottom of things ...can Louis' calm courage once again save the day is watching and waiting for them. It's green, it's slimy, it's a sorcerer and it's called Alan.
The third instalment of adventures after Knight Sir Louis and the Dreadful Damsel, and Knight Sir Louis and the Dragon of Doooooom!
Knight Sir Louis and the Sorcerer of Slime Press Reviews
I love this book so much! Mr Gum levels of weird and brilliant - Jo Nadin
Both of these books are stone cold smashers - Stuart Heritage, journalist
What a hero! What a story! Sublime daftness on every page. - Jeremy Strong
Knight Sir Louis is an epic non-epic saga. - Stewart Lee, Comedian
Probably the funniest book I've ever read. A masterclass in silliness! - Gary Northfield, author of Julius Zebra series
This is a really funny book, and will appeal to anyone who likes adventures and laughing. - Phillip Reeve
Dazzlingly silly and brilliant fun. - Matt Brown, author of Dreary Inkling series
Beautifully illustrated fantasy adventure, brimming with ludicrous magic and fizzing with irresistible comedy. - Peter Lord, co-director of Aardman Productions
A raucous romp full of super-silly sword play, bone-crunching action, and hilarious heroes. - Lancashire Evening Post
If you loved this, you might like these...