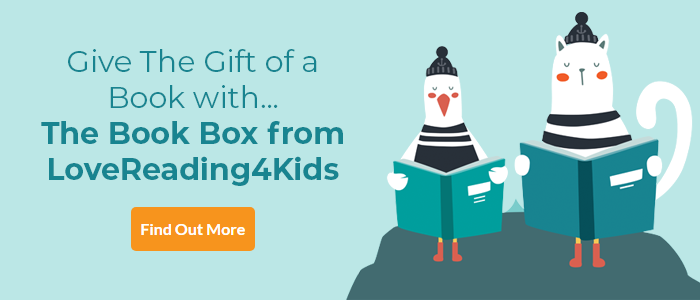 Hope on the Horizon Review
The subtitle says it all – a children's handbook on empathy, kindness and making a better world
Renowned for her empathetic novels Raúf has created an easy to read, or dip into, non-fiction title for children to help them understand how, as individuals, we all can do small things that will make a positive difference in this world. Presented in a chatty, personal, and engaging way that invites the reader in and encourages thinking about personal actions. The introduction and 'Five Golden Rules' set the scene for a book that allows for a great deal of personal evaluation as well the option to be the person you uniquely are.
The chapters cover many aspects of these topics including the power of kindness and hope; fighting for the things that matter; the importance of friendship; and deflecting negative forces, amongst a wealth of other topics. Each chapter has an example of a famous person who exhibited the skill or trait discussed in the chapter, so it is easier for children to see how their actions might make them more like Malala, or Einstein, or Greta, or Adele or many others. The illustrations – all in greyscale are plentiful, fun, and informative in equal measure.
The final chapter is an invitation to reflect – using the legend of Arthur as a stimulus for this – a wonderful conclusion to such a positive, humorous, heartfelt book. I do hope this is bought for lots of schools and libraries as it offers so much in such an accessible way. The many books mentioned along the way are all listed in a reading list at the end – and even includes a viewing list, too! The glossary and the links to charities and resources are all set out over several pages – an inclusion I always welcome in any book that is encouraging thought and action.
Buy it – it will be so well used.
Other Info
A little note to my lovely readers ~ from Onjali Q. Raúf
Before we get started on this adventure together, it's important for you to know that I will occasionally be highlighting some incredibly difficult issues which exist in our world -- issues which I wish didn't exist, but which sadly do. If you find yourself, at any moment, becoming upset or anxious over anything I write about, please don't hesitate to ask your most favourite and trusted grown-up -- be they at home or at school -- any questions you may have. Or if you don't want to do that, skip the paragraph(s) completely, and start on another. No one will know, and even if someone did run right over to tell me, I wouldn't mind in the slightest! (In fact, I would give you a personal round of applause and a big hug for skipping over the bits you aren't quite ready for.) If you, or someone you love, is also experiencing something I highlight, please turn to the very end of the book, where you can find special numbers to call some wonderful people, who are all waiting to help.

We've got some great stuff related to this book in our KidsZone.
Head over there and check it out now.
Hope on the Horizon Synopsis
No one is too small to make a change.
Growing up, there is so much out of our control and so much we can feel helpless about. But together, we can make a difference. In this inspiring and practical handbook, bestselling children's author and Human Rights campaigner, Onjali Rauf, shares her top ten ways for creating change.
With the help of her favourite fictional characters and some of the most inspiring people she has ever met, Onjali invites readers to dive in and discover everything there is to know about kindness, empathy, friendship and fighting for the things that matter. (Plus cool stuff like X-ray vision and deflecting negative forces.) Because with a bit of compassion, a big dollop of hope and even the smallest act of kindness, we can all make the world a better place. Hope is on the horizon; you just have to find it.
Parental guidance recommended: issues related to discrimination, injustice and prejudice are included.
If you loved this, you might like these...