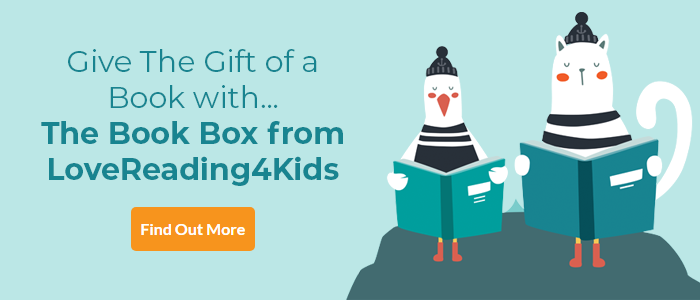 The Boy Who Got Accidentally Famous Review
Baddiel brings his comic touch to a story of unexpected celebrity
Billy Smith is ordinary with a capital O, so how on earth does he end up as internet sensation Hashtag OrdinaryBilly, Hashtag Relatabill? All is revealed in The Boy Who Accidentally Got Famous, David Baddiel's typically funny and engaging new adventure. Billy's life is changed in totally unexpected ways when TOTALTV TV descend on his school to film reality show School Daze, resulting in him swapping fish finger teas with mum and dad for red carpet film premieres. Sort of anyway… The storyline is deliciously unpredictable, but Baddiel's depiction of Billy and his friends is as accurate as ever, and his shots at TV producers very funny too. Could that be inspired by real life? Most of us will never know. A great read for anyone who's ever imagined themselves famous for five minutes.
Other Info
A message from the author David Baddiel; '(The Boy Who Got) Accidentally Famous is a bit different from my usual children's stories, where often something magical or fantastic happens to a young person. Something magical and fantastic does happen to Billy Smith, but it doesn't involve magic or fantasy. It could really happen to any child now, given how we live now: and I know that lots of kids do fantasise about fame happening to them. I hope the story I've told shows how it can be really fun and amazing, whilst also showing that it has its dangers, and that life is about many things apart from being famous. And mainly, of course, I hope it will make children laugh.'
The Boy Who Got Accidentally Famous Synopsis
Nothing extraordinary has ever happened to Billy Smith. In fact, every single thing about him is ordinary, including his name. But when a documentary crew turns up at Billy's school to film the new TV series School Daze, everything changes. Billy shouldn't stand out: all the other kids are much more interesting than him. But when remixes of his boring class presentation go viral, Billy finds himself accidentally an overnight star. With his friends Bo and Rinor by his side, his life turns into a whirlwind of red carpets, TV shows, albums and even the possibility of meeting Sunshine De Marto - the coolest girl on the planet. But as everyone knows, fame comes with a price...
The Boy Who Got Accidentally Famous is an epically entertaining tale, brought to life with illustrations by the brilliant Steven Lenton, which asks the question - what if everyone suddenly knew your name...?
If you loved this, you might like these...