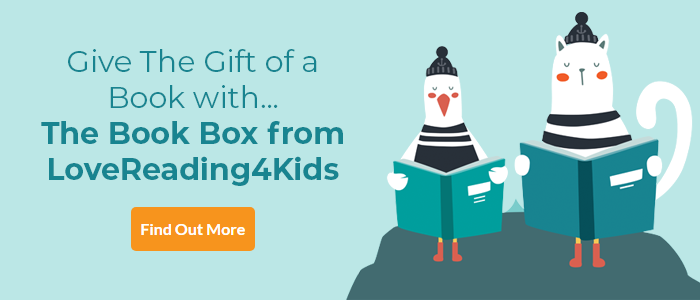 Fight Back Review
A stirring story of fighting racism and bigotry through unity, community, courage and speaking out loud and proud
Exploring pertinent themes of identity, racism and resistance, A.M. Dassu's Fight Back is a powerful, moving triumph. A gripping story that will support and inspire young readers who experience Islamophobia and racism, and enlighten all readers on how to be a better ally.
Thirteen-year-old Aaliyah is into reading, K-pop, and loves her best friends Lisa and Sukhi. But life as a Muslim isn't easy in a society that ripples with racism. After a terrorist bombing, she's passed a note in class - "Is the London attacker one of your uncles? I heard your dad got the weapons from Pakistan for him". Meanwhile, Aaliyah's lawyer mum is abused in a supermarket for wearing a hijab.
Then, when another attack happens closer to home – very close, in fact – the abuse escalates and Aaliyah is ghosted by Lisa, whose controlling older brother Darren holds despicable "take back our country" views. Though hurt, Aaliyah's response is one of pride and courage. She decides "wearing a hijab would empower me to be true to myself… I'd show everyone a proper Muslim wasn't anything like the few bad ones plastered all over the news. It was time I came out and was confident about who I was. It was time to fight."
When her school bans hijabs in response to complaints from pupils and parents, and Darren organises a "BRING BACK OUR SAFE WHITE NEIGHBOURHOODS" protest, Aaliyah decides that enough is enough and speaks out at a public event.
Perfectly pitched and paced, and radiant with Aaliyah's courage, Fight Back is an engaging must-read that challenges racist stereotypes as it shines with the vitality of empathy, friendship and positive protest.
Other Info
Praise from Young Readers;
"It's very very good, and Aaliyah and her behaviour is very realistic and I really loved her best mate too" Sanaa, 14 yr old Muslim teen
"Truly, this book has opened my eyes to many issues I've always dismissed; so many different and new points of view… This book felt real and relatable on so many levels" Rahma, 14 yr old student in Manchester
"A brilliant read, very realistic and true to my experience. You've described it [the concert experience] really well" Bilal J, attended the Ariana Grande concert in Manchester in 2017
"A beautiful depiction of what stigma and misinformation about one's identity, culture and religion can cause and how to help and guide those who have been put through a similar situation where they are constantly targeted… I loved how she [Aaliyah] had many of the same interests as me" Juily Zamal, student in Manchester
"Fight Back is such an empowering and great story. It was heart-warming, and it was wonderful to read. I found it very difficult to put down" Zunairah Afzaal, student in Manchester
Fight Back Synopsis
An empowering story about finding your identity and the courage to fight for it. Aaliyah is an ordinary thirteen-year-old living in the Midlands - she's into her books, shoes, K-pop and she is a Muslim.
She has always felt at home where she lives until a terrorist attack in her area changes everything. As racial tensions increase and she starts getting bullied, Aaliyah decides to begin wearing a hijab - to challenge how people in her community see her. But when her school bans the hijab and she is intimidated and attacked for her choices, she feels isolated. Soon Aaliyah realises that other young people from different backgrounds also struggle with their identity and feel alone, scared and judged.
Should she try to blend in - or can she find allies to help her fight back? Channelling all of her bravery, Aaliyah decides to speak out. Together, can Aaliyah and her friends halt the tide of hatred rippling through their community? An essential read to encourage empathy, challenging stereotypes, exploring prejudice, racism, Islamophobia and positive action.
A.M. Dassu is the award-winning author of the critically acclaimed Boy, Everywhere, A story of hope, speaking up and the power of coming together in the face of hatred. Perfect for readers of Elle McNicoll and Helen Rutter
Fight Back Press Reviews
''A major, much needed voice in UK children's fiction.' - Alex Wheatle, author of Cane Warriors and Crongton Knights
'One of the best, most relevant, most important writers we have in the UK today.' - Liz Kessler, author of When the World was Ours
'A. M. Dassu serves up an important, necessary book about racism and identity.' - Nizrana Farook, author of The Girl Who Stole an Elephant
'Unflinchingly honest, heartbreaking, powerful, important and hopeful.' - Sophie Wills, author of The Orphans of St Halibuts
'Tense, terrifying, transformative. The power of this book punched me right in the chest. Read it, share it, shout about it. The world needs this book.' - Kathryn Evans, author of More of Me
'A.M. Dassu is a fearless writer tackling themes of racism in the lives of contemporary teens.' - Liz Flanagan, award-winning author
If you loved this, you might like these...