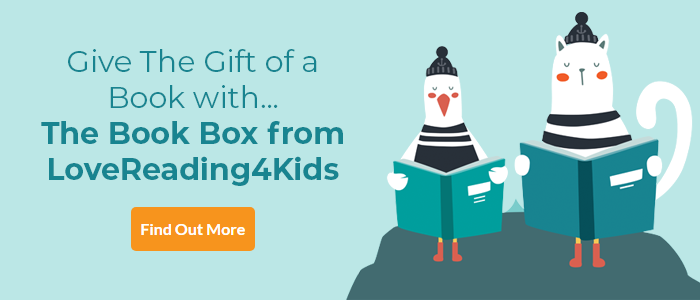 Plundering Paradise Review
When you read this you'll realise why the author put herself forward to write the sequel to JM Barrie's Peter Pan for this is a swashbuckling pirate adventure. Not surprisingly it won a major award for it will have you laughing and in fear in equal measure and then leave you breathless for more. So well written, we guarantee you'll smell the sea, hear the sounds and see the colours of the places visited by Nathan and his sister Maud as they travel to distant lands aboard a pirate ship.
Plundering Paradise Synopsis
Nathan loves pirates, his days are spent dreaming about them and wondering what it would be like to be one. Anything to brighten up his grey and dreary existence. So when Tamo White, the son of a real-life pirate, suggests that Nathan go home with him to Madagascar, it is too good a chance to miss. There's just one problem. Nathan's sister, Maud. He can't leave her behind but will she really be able to survive in a strange land full of pirates? You never know - perhaps she'll adapt better than Nathan, or even she herself, could ever have imagined. Plundering Paradise will whisk you away to a distant land and fill your senses with amazing sights, sounds and beautiful colours. You will feel as though you've really visited Madagascar and have lived among the pirates and the islanders.
Plundering Paradise Press Reviews
"This must be the finest adventure story for years… a brilliant read." Guardian
"A superb adventure story the literary equivalent of a good all action movie" Good Housekeeping
"This swashbuckling adventure is not to be missed!" Daily Telegraph
If you loved this, you might like these...
CHECK OUT OUR INDIE AND SELF PUBLISHED BOOK REVIEW AND PROMOTION SERVICE
Read More
×