Treasure Island (with an Introduction by Eoin Colfer) Review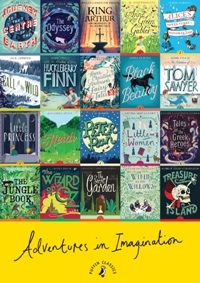 This is a much-loved favourite classic - and here are the thoughts of no less than four of our favourite authors, who all selected it !

June 2011 Guest Editor Michael Morpurgo remembers:
'A terrifically exciting tale of a dead man's map, mutinous pirates, skulduggery and buried treasure that will be thoroughly enjoyed by a child if read aloud to them from the age of 5 upwards. It's such a gripping adventure that children are sure to pick it up again to read alone when they're a little older. It's the story of Jim Hawkins who discovers a map in an old sea chest but little does he know of the danger and excitement which lie ahead when sets sail for Treasure Island in search of treasure.
'This was the first proper book I read for myself. Jim Hawkins was the first character in a book I identified with totally. I was Jim Hawkins. I lived Treasure Island as I read it. And I loved it. Still do. I wish I'd written it.'
Tim Bowler, February 2011 Guest Editor:
"All right, another sea story, but it's one of the best ever. I first read it at the age of ten and I've read it countless times since. It's a book I would love to have written myself. It's got everything – pirates, treasure, a sea voyage, a desert island, danger, treachery, courage, comradeship, humour, and a cast that includes some of the most memorable characters in fiction: Jim Hawkins, Squire Trelawney, Ben Gunn and Long John Silver. Every time I read this novel, it gets better. There are very few books you can say that about."
March 2010 Guest Editor Michael Foreman's special memories of this book:
"One of our teachers, Oscar Outlaw, realised that most of the class had no books at home. He started bringing in his own books and reading to us on Friday afternoons if it was too wet for games. First he read The Wind in the Willows. And then, Treasure Island. What a treat! We looked forward to rain."
Marcus Sedgwick, July 2010 Guest Editor, says:
"I continually list this book in my top five, because it's my belief that most people haven't actually read it, and know it only from bowdlerised abridgements, which is a shame because the real thing is powerful, dark and above all, scary."
Treasure Island in a nutshell:
Black spot moment. Sea dog dies. Jim finds map. Ship sets sail. Pirates on board. Island is found. Madman in cave. Two rival camps. Battle for map. Dig up chest. Treasure is gone. Gunn has gold. Head back home. Silver runs off. Jim writes book.