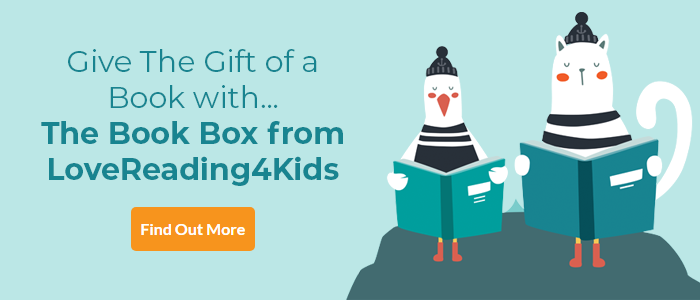 Puppet Master Review
An intriguing and atmospheric mystery revolving around the magical puppets in a theatre in Old Prague. Milena loves everything about the theatre. Her father was an outstanding puppet maker and she has grown up with the magic of these special characters. But, her father dies and her mother disappears and suddenly Milena's life is changed when she meets the dazzling Puppet Master and Zdebko and Zdenka, the threatening twins who support him. As the story unfolds so do the myths surrounding theatre and circus and Milena's own magical legacy. A complete world is richly woven together.
The Lovereading comment: This beautifully crafted debut novel, set at the turn of the twentieth century is rich in the tradition of circus, theatre and magic. Skilfully woven into the chilling tale of a charismatic puppet master, a missing heiress and a very determined heroine are some wonderfully memorable fairy and folk tales from central and eastern Europe. The vivid descriptions and gothic atmosphere which the author creates transport the reader deep into 19th century Prague, a city waiting to lay bare a myriad of secrets.
Puppet Master Synopsis
From riches to rags, Milena is growing up in the city of Prague at the turn of the twentieth century. Her parents' once prosperous theatre lies in disrepair and her life seems to be in ruins, and has been since that fateful night her father died in a tragic accident and Milena's beautiful, talented Mother went missing. No trace of her has been found. But Milena has never lost hope that she will come back. The day she meets the flamboyant Puppet Master and his menacing proteges, the twins Zdenko and Zdenka, under the shadow of Prague's famous Astronomical Clock in the Old Town square is, coincidentally, the date of her mother's birthday. And it's the day Milena's grandmother chooses to reveal to her the story of her ancestors...and of her legacy. Or perhaps it's not such a coincidence. Joanne Owen's debut novel skilfully mingles the legends of Bohemia in a story rich in the traditions of circus, theatre and magic, all set in a city waiting to lay bare a myriad of secrets.
Puppet Master Press Reviews
"It's a stunning piece of work, archetypal and human at the same time (which is a hideously difficult trick to pull off) beautifully written - especially its descriptive passages - strongly characterised and frighteningly well researched." - Author Herbie Brennan
"I loved it and was intrigued from the beautifully written opening paragraphs to the fast-moving conclusion. There's drama all the way through; surprise and excitement as the story unfolds. I love the mix of legends with a new story and the fact that Prague becomes almost a character in the story." - Author Wendy Cooling
'Full of magic and mystery...engaging and fascinating' - Publishing News
'It's like reading an old fairytale you'd forgotten you heard as a child' - SFX Magazine
If you loved this, you might like these...