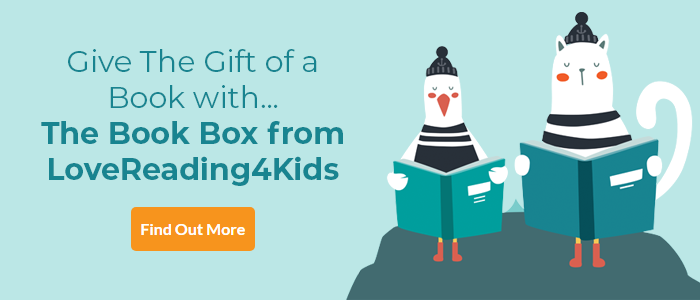 LoveReading View on Hero.com: Rise of the Heroes
Dare devilry and technology are smartly combined in this exciting adventure. Four children are transformed into superheroes through the power of a web site. But being a superhero means fighting some super-villains – and they fight tough. Can the four new young superheroes save their mum and save the planet? Why not also try the book Villain.net: Council of Evil, the anti-series that's is being published alongside its antithesis to decide for yourself which side you're on. If you need help to decide then you can also check out www.whichsideareyouon.co.uk
Freddie aged 10: "I loved this book because it is about normal teenagers who stumble across a website in the middle of a storm that gives them superpowers, my favourite is being able to throw fire balls from your hands! They have to use their new powers to defeat a super villain (with an hilariously egg shaped head) called Tempest who has stolen their Mother who needs insulin to keep her alive and time is ticking away. This is a thrilling book and I would recommend it to any 10 year old because it has a quick moving plot and it's action packed. There is also a book called Villains.net, which is all about anti heroes and is just as good."
Hero.com: Rise of the Heroes Synopsis
Surfing the net during a lightning storm has amazing consequences for a group of teenage friends. Superhero powers are theirs at the click of a mouse! Trouble is, they don't know what the powers will be until they try them out ...But super powers carry super responsibilities. When a weather-altering, world-conquering supervillain kidnaps their mum, they have to decide: save her ...or save the world! 'Rise of the Heroes' is the first book in the brilliant new series 'HERO.COM' - the perfect antidote to the anti-series 'VILLAIN.NET', also by screenwriter Andy Briggs. Which side are you on?
If you loved this, you might like these...
CHECK OUT OUR INDIE AND SELF PUBLISHED BOOK REVIEW AND PROMOTION SERVICE
Read More
×