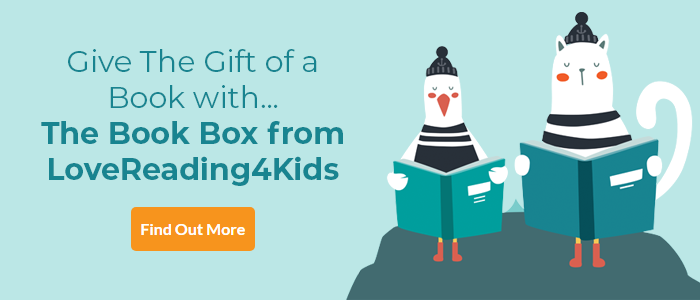 A Trick of the Dark Review
Prize winning B.R Collins' A Trick of the Dark is a gripping supernatural thriller which explores the darker sides of adolescence. Annis sees her older brother Zach crushed and broken when the walls of a ruined house fall on to him. But apparently Zach isn't broken after all. Someone just like Zach steps from the accident. The new Zach has cheated death but he is subtly different from the old one and soon Annis is caught in a terrifying and dangerous situation as the two parts of her brother try to join together. Full of the anger of adolescence this is an edgy read from start to finish.
His prize winning debut novel, The Traitor Game, is also available here.
A Trick of the Dark Synopsis
Zach and his sister Annis have been uprooted by their parents from their comfortable home to a remote and half-built barn in France. Zach is being removed from his 'bad-influence' friends, their parents are trying to salvage their marriage and still remain on speaking terms whilst the bitterness of their father's affair bubbles underneath the surface. And Annis - Annis just keeps going, keeping her head down, trying to keep it together. So far so normal.
And then Zach, uncommunicative and contrary as ever these days, defies everything their parents have said and makes his way to the unsafe ruined building at the edge of their new garden, and leans up against the wall. The wall bulges, totters - and suddenly collapses on top of him. Annis, horrified, sees him crumpled on the ground. Desperate, she races towards him, not daring to think anything at all. She sees him, on the ground, broken, silent, not there any more. And then, unbelievably, he moves. Zach moves. Zach, in an extraordinary and instinctive decision, has broken his bond with his own soul, the essence of himself. By doing so he has cheated death. By doing so he has also cheated life. An extraordinary, electric and tautly thrilling new novel from the highly acclaimed debut author of The Traitor Game.
A Trick of the Dark Press Reviews
Praise for The Traitor Game:
'The whole is an extraordinary and truthful working-through of adolescent difficulties. A notable new writer has arrived' - The Sunday Times Book of the Week
'This is a wonderfully gripping novel for teenagers, which knits two worlds together so that they echo each other without covering the same ground. The two stories are wonderfully conceived, and show the value of imagination in helping to conquer inner demons and cope with the slings and arrows of the real world. Brain food that's well worth feeding to your teenage boys - and stealing from them afterwards' - The Big Issue
'The Traitor Game is a convincing, almost forensic, evocation of the experience of being bullied - and living with the fear that it will happen again' - Time Out Kids' Book of the Week
If you loved this, you might like these...