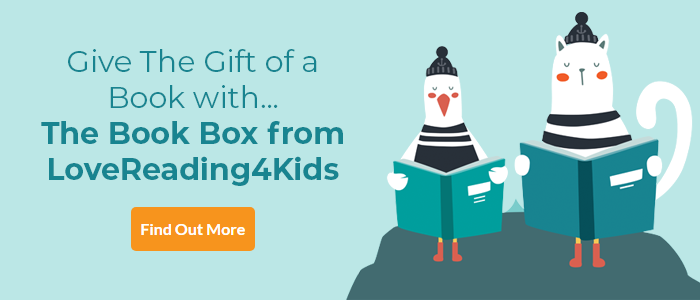 LoveReading View on My Name is Mina
One of the 8 titles longlisted for the Guardian Children's Book Prize 2011.
Shortlisted for the prestigious Sheffield Children's Book Award 2011.
Mina was Michael's thoughtful, resourceful and spiky neighbour in David Almond's prizewinning Skellig. This is the story of her life before his arrival, in a series of stunningly individual essays, poems, written dreams – each in a narrative style carefully chosen to catch the mood. Together they capture her confusion and sometimes anger about many aspects of her life, including the death of her father and her antipathy to school. They also celebrate her love of language and her passionate understanding of how it works. Seeing the world through Mina's eyes and hearing it through her voice is a journey of unbridled imagination and touching honesty.
The LoveReading Comment:
For everyone who loved David Almond's Skellig, My Name is Mina is its prequel written over 10 years after Skellig was published to such acclaim. Skellig remains one of THE bestselling and well known novels of the last decade.
So here, David Almond revisits the world of Mina. Why is she being schooled at home? Why is she so wonderful and yet so exasperating at times? My Name is Mina is a collection of stories, thoughts, dreams – and amazing words. It is a story of grief, of growing, of learning the courage to be yourself in a world where you don't seem to fit. Trembling on the edge of self-knowing, Mina shares her innermost thoughts and fears, and in doing so she becomes, like Skellig and Michael, unforgettable and, as Mina would say herself – extraordinary.
Titles longlisted for the 2011 Guardian Children's Book Prize:
My Name is Mina by David Almond
Small Change for Stuart by Lissa Evans

Twilight Robbery by Frances Hardinge

Return to Ribblestrop by Andy Mulligan

My Sister Lives on the Mantelpiece by Annabel Pitcher

My Name is Mina Synopsis
A message from Author David Almond about why he wrote My Name is Mina.
For me, Mina was always the most important and most interesting character in Skellig. When she popped up behind Michael and asked 'Are you the new boy here?' it was as if she was asking me the same question. She jumped into the book with her own life and interests. Until she arrived, I had no idea that William Blake would figure so strongly, or that birds would be so important, or that ideas about education would be such a strong theme. Without her, the book would have been a rather frail thing. Skellig would probably never have flown. Mina wasn't just a character she was a kind of muse as well.
Skellig was published over ten years ago. Mina has stayed with me ever since, and I've often wondered about her. Where on earth did she come from? Did she ever go to school? Did her father really die before she was born? Did she know Ernie Myers? Why does she spend so much time in a tree? And what is in those notebooks and sketchbooks? Then last year my American publisher, Beverly Horowitz, asked if I'd consider writing a little 'extra' to put into the 10th anniversary US edition of Skellig. I played around with a few ideas, then I thought of trying to write a page or two from Mina's notebooks. As soon as I started, Mina – as both character and muse – leapt into life again. It was like she was saying 'About time! Why has it taken so long? Let's get on with it.' So I got on with it, and pretty soon I was able to tell my UK Editor, Anne McNeil, that the little extra was growing quickly and organically into a whole new book with its own Mina-ish form.
My Name is Mina was a lovely book to write. I hope you enjoy reading it.
___________________________________
There's an empty notebook lying on the table in the moonlight. It's been there for an age. I keep on saying that I'll write a journal. So I'll start right here, right now. I open the book and write the very first words: My name is Mina and I love the night. Then what shall I write? I can't just write that this happened then this happened then this happened to boring infinitum. I'll let my journal grow just like the mind does, just like a tree or a beast does, just like life does. Why should a book tell a tale in a dull straight line? And so Mina writes and writes in her notebook, and through her stories, thoughts, lessons and dreams, Mina's journal and mind grow into something extraordinary. In this stunning book, David Almond revisits Mina before she has met Michael, before she has met Skellig, in what is a thought-provoking and extraordinary prequel to his best-selling debut novel, Skellig - winner of the Carnegie Medal and the Whitbread Children's Book Award. David Almond is also winner of the 2010 Hans Christian Andersen award.
My Name is Mina Press Reviews
"skilful, affecting and impassioned" - The Times

"Almond delivers his powerful themes with beautifully controlled passion and weaves Mina's story delicately into the arrival of Michael's family next door." and "unsettling but, as ever, beautifully written" - Daily Mail

"A celebration of the richness of the everyday world... to read it is to feel uplifted." The Sunday Times
"A wonderful book in its own right, perhaps an even better one than Skellig"
Marcus Sedgwick in The Guardian

Jonathan Douglas, National Literacy Trust Director: "Fantastic - witty and wistful, engaging and entertaining. I loved it."
'a master novelist' - Independent
'a writer of subtle, page-turning and daring exactness.' - Times Educational Supplement
'Almond manages to make a work of art out of the simplest words.' - Amanda Craig, The Times
'David Almond is a fine writer, one of the very finest we have. He is simply incapable of writing a bad sentence.' - Michael Morpurgo
'... exceptional, delicate writing ... make a moving and thoughtful story told with exceptional elegance. Julia Eccleshare
'exquisite prose which sparkles off the page' Writeaway BACKLIST REVIEWS:
'a book of startling quality and tremendous beauty' The Bookbag
'David Almond's novels all have a unique, mystical thread running through them. He weaves a story web, spiderlike, that holds the reader spellbound while he spins new though-threads on universal themes.' Carousel
'One of these days, someone is going to notice that David Almond has been kidnapped by children's publishing and demand him back for adults. But until then, we must rejoice in every new offering of his.' Sunday Telegraph
superb coming-of-age novel from one of our master story-tellers. --Bookseller
This is a novel of power and beauty. --The Daily Telegraph
If you loved this, you might like these...