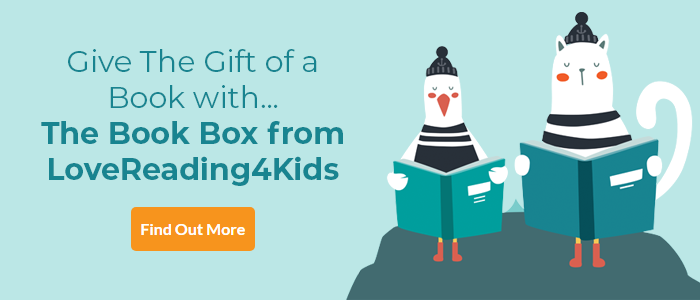 Everybody Jam Review
Shortlisted for the 2012 Branford Boase Award for outstanding Debut novel and 2012 Carnegie Medal.
The Carnegie judges said: A hugely engaging and enjoyable novel that conveys a terrific sense of place in its vivid descriptions of the brutality and terrible beauty of Australian outback life. The voice of the central character Danny is always convincing, and his relationship with his camel surprisingly moving. In fact so real are all the characters that they leave the reader wanting to know more.
The Branford Boase judges said: A fabulous piece of writing. The voice was completely right and the writing doesn't falter.
A Lovereading4Kids 'Debut of the Year 2011'.
11+. A stunning coming-of-age story with a gripping Australian outback setting and a strong and interesting plot. Danny's life is in turmoil: his older brother has recently died in a freak accident; his sister is pregnant and won't say who the father is. Danny observes the profound changes in his family and finds refuge in training a camel and introducing the newly arrived girl from England into the ways of the outback. Passionate about the farm and particularly the cattle mustering, Danny captures the danger and excitement of the farm while also observing his family with affection and some confusion. A debut novel to look out for.
Shortlisted for the North East Teenage Book Award and for the Coventry Inspiration Awards in the Simply The Book (age 14+) category.
Longlisted for the Southern Schools Book Award.
Everybody Jam Synopsis
Danny Dawson lives in the middle of the Australian outback. His older brother Jonny was killed in an accident last year but no-one ever talks about it. And now it's time for the annual muster. The biggest event of the year on the cattle station, and a time to sort the men from the boys. But this year things will be different: because Jonny's gone and Danny's determined to prove he can fill his brother's shoes; because their fourteen-year-old sister is pregnant; because it's getting hotter and hotter and the rains won't come; and, because cracks are beginning to show...When Danny's mum admits she can't cope, the family hires a housegirl to help out - a wide-eyed English backpacker. She doesn't have a clue what she's let herself in for. And neither do they.
Titles in the Branford Boase Award shortlist 2012:
Long Lankin - Lindsey Barraclough
Being Billy - Phil Earle
Small Change for Stuart - Lissa Evans
Everybody Jam - Ali Lewis
Sky Hawk - Gill Lewis
A Beautiful Lie - Irfan Master
My Sister Lives on the Mantelpiece - Annabel Pitcher
Everybody Jam Press Reviews
'..Everybody Jam is an engrossing, edgy, fast-paced book and an extremely promising debut.' - Mal Peet, The Guardian
'Lewis adds a cast of striking local characters and a convincing knowledge of life in the outback. This is a debut coming of age novel that exudes a raw reality reflected in the language and in prevailing attitudes to Aborigines, Pommies, women and what constitutes a real man. It will well repay attention from male teen readers and makes Ali Lewis one to watch.' - Books for Keeps
'Accessible, raw and honest, Bookbag loved this one.' - The Bookbag
'What an incredible debut. Lewis brings rough poetry and raw poignancy to this coming-of-age tale set in the epic Australian outback. I loved it.' - Keith Gray, author of Ostrich Boys
'Gripping and realistic . . . an outstandingly strong first novel.' - Susan Elkin, Independent on Sunday
'A harsh but beautiful coming-of-age story with a sweeping cinematic feel...a cracking debut.' - The Scotsman
'There is enough adrenaline pumping through this story to power the most reluctant teenage readers. But in equal measure, humour, kindness and love filter robustly through the pages, ensuring that you experience the book through the whole gamut of your emotions.' - Armadillo Magazine
'A compellingly readable book full of truth and wonder. I didn't want it to end.' Rebecca Stead, author of When You Reach Me
'Lewis weaves a powerful, beautifully textured narrative which has its greatest strength in her poignant portrayal of a family's responses to the effects of loss,'loss' here coming in many and various guises. Warmly recommended.' - The School Librarian
If you loved this, you might like these...
All versions of this book
About Ali Lewis
Ali Lewis was born in rural North Yorkshire in 1976, the second of three children. Being cast as Rose Herriot in the final series of All Creatures Great and Small opened the door to a new world. After graduating from university, she went into a career in journalism, then in 2002 she left to travel the world. It was in Australia, working on an outback cattle station, that she found the inspiration for her first novel, Everybody Jam. Since her return, Ali worked as a features writer and now has moved on to work in public relations. Ali talks about where she ...
More About Ali Lewis