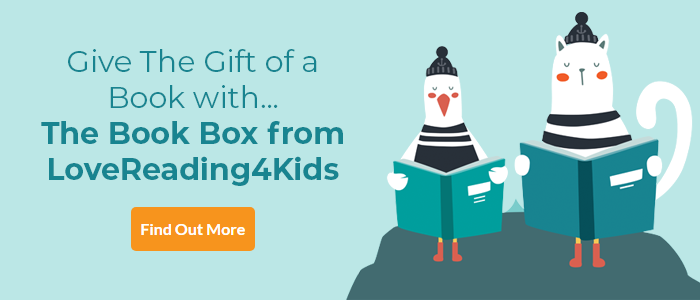 Mockingbird Review
Winner of the American National Book Award 2010.
11 year old Caitlin has Asperger's. Her world is torn apart when her beloved brother is kille in a school schooting. Anxious and confused, caitline decides what she and her father need is 'closure'. But she needs to find it. This is an incredibly moving and heart-warming story of loss, self-discovery and recovery told from a completely different perspective and it's likely to be one of the most moving books you'll ever read.
Author Kathryn Erskine on Mockingbird: "Understanding breeds tolerance. And, whatever situation you're in, there's always hope." Kathryn has a family member with Asperger's Syndrome so in writing Mockingbird she wanted to help people understand those on the autism spectrum. Kathryn says: "I wanted readers to really get inside her head and be able to see the world from her perspective. My hope was that they would realise that, actually, Caitlin's thought processes are very logical and in many ways make a lot of sense, despite not being socially acceptable. If that realisation translates into having more tolerance for what we might consider "odd" behaviour, that would be brilliant."
Mockingbird Synopsis
11-year-old Caitlin has Asperger's syndrome and has always had her older brother, Devon, to explain the confusing things around her. But when Devon is killed in a tragic school shooting, Caitlin has to try and make sense of the world without him. With her dad spending most of his time crying in the shower and her life at school becoming increasingly difficult, it doesn't seem like things will ever get better again.
At the back of Mockingbird readers will also find a set of thought-provoking discussion questions. From the use of first person narrative, to Caitlin's emotional development – each question raises a fascinating consideration or conversation starter.
You can download a Q&A with Kathryn Erskine and a series of discussion questions from the right hand column of this page, under Readers Guide - Download, or click here.
Mockingbird Press Reviews
'Mockingbird is a lovely, perceptive and poignant story... Thank you for introducing me to this talented writer.' Sharon Creech, Newbery Medal Winner
'A stunning and tender portrayal of grief and recovery' - Reading for Sanity
'Esrkine's moving and insightful masterpiece delivers a compelling message for all' - Publishers Weekly
If you loved this, you might like these...