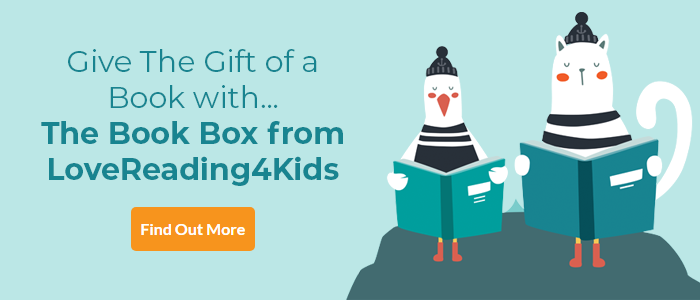 The Goggle-Eyed Goats Review
March 2012 Book of the Month. Joyful and dotty, how Old Al Haji Amadu tries to get rid of his five naughty goggle-eyed goats - and fails - is the ultimate triumph of pester power. Al Haji's three wives object violently to the five goggle-eyed goats who chew up everything they can get their teeth into, so, ignoring protests from his children, Ali Haji takes them off to market... But Al Haji hasn't bargained with just how much his children want the goats to stay... Strikingly bold and vibrant illustrations bring the market place in Timbuktu vividly to life.
The Goggle-Eyed Goats Synopsis
A wonderfully vibrant and unusual picture book from a talented writer and exuberant illustrator.
Old Al Haji Amadu had three wives, seven children - and five extremely naughty goggle-eyed goats. One day, enough was enough, they had to go! But getting rid of these troublesome goats proved to be harder than Al Haji could ever have imagined...
Author Stephen Davies won the 2006 Glen Dimplex New Writers Children's Book Award for Sophie and the Albino Camel. He also won Africa Geographic's 'Travel Writer of the Year' competition in 2003.
The Goggle-Eyed Goats Press Reviews
Praise for Hacking Timbuktu:
'It's a fast-paced roller coaster of an adventure story.' - School Librarian
'A fast-moving, cinematic narrative. Unusual and memorable, it will make you want to be a traceur yourself.' - Tina Massey, Carousel
If you loved this, you might like these...