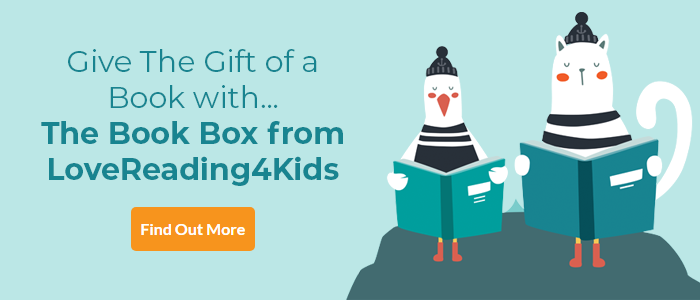 The Secret Lake Review
A 'time-slip' mystery adventure in which Stella (11) and Tom (8), when trying to find their elderly neighbour's missing dog, discover a tunnel and lake that take them back in time to their home 100 years in the past.
Author Karen Inglis on what inspired The Secret Lake:
"The Secret Lake was partly inspired by an apartment some friends moved to in Notting Hill many years ago when my children were younger. It backed on to the most fantastic communal garden that the little ones could get lost in safely – they had mini woods to play in and rhododendron bushes to hide inside.
"I was really struck by the magical atmosphere for the children and began to wonder what it had been like for the children who had lived there 100 years earlier…. and then began to wonder what it would be like for the present-day children to meet the children from the past.
"The secret lake element was inspired by 'Still Pond' up at Isabella Plantation in Richmond Park which is surrounded by the most beautiful Azaleas every May which all reflect in the water there. Isabella - once described by the FT as 'London's best kept secret park' - is a wonderful oasis that children love running around in and hiding behind bushes and inside tree trunks - it's a bit like the Notting Hill gardens… very special…and free to visit! We used to take our boys there when they were younger."
Click here to visit the Secret Lake website, which includes games, a competition giveaway and lots more information about the book and the author.
If you've enjoyed The Secret Lake, then check out the author's other story for 7+ year olds called Eeek.
The Secret Lake Synopsis
A lost dog, a hidden time tunnel and a secret lake. A page-turning time travel adventure for children aged 8-11. Now enjoyed by thousands of young readers!
When Stella and her younger brother, Tom, move to their new London home, they become mystified by the disappearances of Harry, their elderly neighbour's small dog. Where does he go? And why does he keep reappearing wet-through?
Their quest to solve the riddle over the summer holidays leads to a boat buried under a grassy mound, and a tunnel that takes them to a secret lake.
Who is the boy rowing towards them who looks so terrified? And whose are those children's voices carried on the wind from beyond the woods?
Stella and Tom soon discover that they have travelled back in time to their home and its gardens almost 100 years earlier. Here they make both friends and enemies, and uncover startling connections between the past and present.
A modern children's classic.
The Secret Lake has been described by readers as a modern Tom's Midnight Garden and compared in atmosphere with The Secret Garden and the Enid Blyton and Nancy Drew mystery adventure stories. Its page-turning plot, with its many twists and turns, makes it a firm favourite with both boys and girls.
Karen Inglis describes it as, a time travel mystery adventure with modern twists - the kind of story that I loved to read as a child, but brought right up to date.
The Secret Lake Press Reviews
5 Stars - The Writers' Advice Centre for Children's Books, London.
'I think the secret lake was very good, interesting and surprising. I really loved it!' - Lily G (Age 7)
'I am 8 (nearly 9!!) and I love reading but not too girly books! .. I really loved 'The Secret Lake' because it was really cool .. I wish I could have adventures like in this story.' Honor M
'..I really liked it because it is about friendship.' Mathieu (age 9)
'It was a very exciting book with many things going on, lots of adventures and many surprises. The nasty people (aka the bad guy) were very mean and scary.. I was very happy to read this story. I'm going to buy one to share with my friends and tell them to read it..you are a great author Karen Inglis!' Declan (age 8, USA)
'I found this book really enjoyable and literally un-put-down-able! You will be engulfed in this magical tale and as the plot thickens you'll be with the characters every step of the way…I was enticed by the mystery and twist in the story. I also found Stella and Tom surprisingly familiar and easy to relate to. I recommend this book to any avid reader between ages 8 – 12 who loves a good adventure.' Charlotte (age 11) in Families South West Magazine
If you loved this, you might like these...