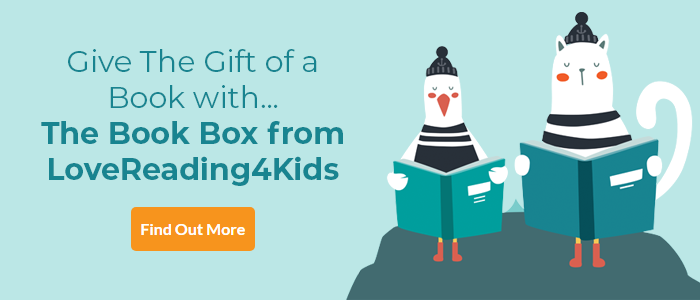 LoveReading View on Mortal Engines: Predator Cities 1
A stunning blend of past and future technologies, Mortal Engines sets the scene for a stunning quartet of action-packed novels set in a richly inventive world in which wheeled cities hunt each other across the dried up sea bed. Big cities gobble up smaller ones and London rules above them all. Tom Natsworthy, a third class apprentice in the Guild of Historians, has the adventure of his life after he sets out to try to find out what has happened to his parents. With a cast of inventive characters including Shrike, Anna Fang and Stalker, a deadly robot killer with a human brain, and cities whose imaginary and multi-layered architecture dazzles, this is a creation on a vast and imaginary scale.
Chosen by our Guest Editor June 2020, Martin Brown; The first in the series about a bleak future where monstrous mobile cities roam the wasteland. This is ripping yarn and wild imagination at it's best.
Other Info
Click here for FAQs, audio clips and loads more on Philip Reeve's website.
A comment from the author's publisher and Editor, Marion Lloyd
Philip Reeve's Predator Cities quartet defies easy categorisation, but its brilliantly inventive fantasy world immediately grabbed the attention of readers, reviewers and literary prize-givers as soon as the first book appeared. In the futuristic, post-apocalyptic setting, moving cities trawl the Earth. They attack and consume each other in wastelands where natural resources are scarce, and Ancient technology is fought for. Fast-paced, sometimes violent, always surprising and original, Reeve's epic sequence of love, war and adventure are richly rewarding for both adults and children.
Charlie Higson, April 2012 Guest Editor: "Reeve is my favourite living children's author. His book, Here Lies Arthur, is a really clever and exciting reworking of the King Arthur legends that looks at the power of story telling, and his Predator Cities quartet was one of the series I looked at when I was starting to write for kids. I wanted to take the temperature, get some tips and pointers – how complex could you make the stories? How much violence was permitted? Could you kill off swathes of favourite characters? The answer was you can do what you like if you write well and draw your readers in, two things that Reeve does masterfully. The concept of this series – that in the future the oceans will dry up and our cities will be placed on giant caterpillar tracks so that they can trundle around fighting each other, is irresistible. Even if you think you don't like sci-fi, you'll love these adventures.
To read the Predator Cities series in order:
1) Mortal Engines
2) Predator's Gold
3) Infernal Devices
4) Darkling Plain
Perfect for Reluctant Readers as well as keen readers. To view other titles we think are suitable for reluctant readers please click here.
If you love Philip Reeve's Predator Cities sequence you should also read Haywired by Alex Keller. Also, click here to read Alex Keller's interview with Philip Reeve in The Solitary Bee.
Mortal Engines: Predator Cities 1 Synopsis
In a world where moving cities trawl the globe, Tom and Hester have been thrown out of theirs and left them stranded and starving in the wastelands of the Great Hunting Ground. Hester is desperate for revenge while Tom is only desperate to get back on board his beloved London.
Mortal Engines: Predator Cities 1 Press Reviews
'No 11-to-16-year-old should miss the superbly imagined debut novel from Philip Reeve' - The Times
'This big, brave, brilliant book combines a thrilling adventure story with endless moral conundrums' - The Guardian
'The Mortal Engines quartet is one of the most inventive and ambitious
children's novel sequences of recent years' - Nicolette Jones
Praise for Philip Reeve's Fever Crumb:

'Conveys big truths while being witty and playful...clever and moving' - The Sunday Times

'Intelligent, funny and wise' - Literary Review

'I felt as if the pages themselves were charged with electricity... Fever Crumb is a terrific read, a sci-fi Dickens, full of orphans, villains, chases and mysteries' - Frank Cottrell Boyce, The Guardian

'Reeve drives his juggernaut of a talent through the streets of a mob-crazed futuristic London with Cecil B DeMille grandeur. Resent being suckered into sequels? Fever Crumb is a complete story – but it may prove addictive' - Geraldine McCaughrean, Daily Telegraph

'Mind bogglingly well-imagined' - Independent

'Brilliant… an absorbing and emotionally engaging work' - Amanda Craig, The Times

If you loved this, you might like these...