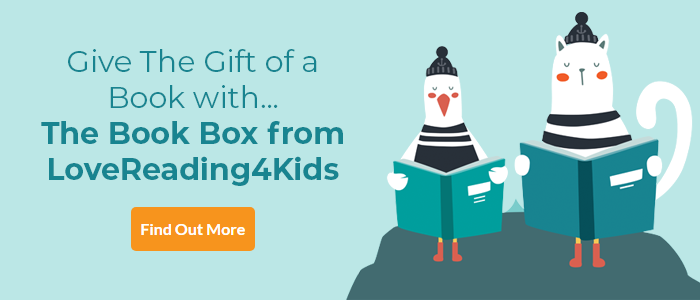 The Apothecary Review
July 2012 Debut of the Month.
Spies, secrets and spells lie at the heart of this thrilling mystery adventure set in the 1950s. Newly arrived in England after her parents' hurried flight from Los Angeles, Janie finds it hard to adjust. But meeting Benjamin, son of the apothecary, she finds herself caught up in an incredible adventure as they struggle to keep the precious and sacred book of spells and potions safe from the many evil hands who want to get hold of it. Exciting, evocative and full of surprise, this is a real page turner.
The Lovereading comment:
A magical and thrilling novel about Janie, a 14 year old girl whose life unexpectedly transforms when she gets swept up in a race to save the world from nuclear war. With a sacred book in hand can she and Benjamin uncover the book's secrets before the Russian spies grab it for themselves ? Part fantasy and part historical, this beautifully written and expertly paced, stunning and poignant novel will have readers on the edge of their seats.
As this is a great book for reading groups and book clubs, the publisher has provided us with some Discussion Notes. Click on 'Readers Guide' on the right hand side of this page to download them. They're best for use after reading the novel, since there may be some spoilers !
The Apothecary Synopsis
Janie Scott is new to London and she's finding it dull, dreary and cold - until she meets Benjamin Burrows who dreams of becoming a spy. When Benjamin's father, the mysterious apothecary, is kidnapped he entrusts Janie and Benjamin with his book, full of ancient spells and magical potions. Now the two new friends must uncover the book's secrets in order to find him, all while keeping it out of the hands of their enemies - Russian spies in possession of nuclear weapons.
The Apothecary trailer:
The Apothecary is currently being adapted into a screenplay by the writers and directors of 'Nim's Island' and 'Journey to the Center of the Earth'. With an enchanting feel similar to Philip Pullman's His Dark Materials trilogy, the world in which The Apothecary takes place feels historically accurate yet leaves you with the sense that anything is possible. Ian Schoenherr's elegant black and white illustrations perfectly match the mood of the story and add depth to the wonderfully complex world that the author has created.
The Apothecary Press Reviews
'Meloy weaves fantasy into a fine work of historical fiction.' - New York Times
'Two children are swept up in an enthralling race to save the world, by way of
international intrigue, danger and a good dose of apothecary's magic.' - Fiona Noble,
The Bookseller
'Thoroughly enjoyable adventure, filled with magic, humour, memorable characters . . with evocative, confident prose.' - Publishers Weekly
'Inventive, smart and fun, an absolute delight.' - Rebecca Stead, author of When You
Reach Me
If you loved this, you might like these...