LoveReading View on Jepp, Who Defied the Stars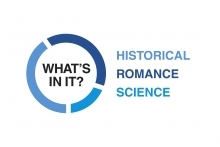 A powerful and romantic historical novel based on the true story of the world famous astronomer Tycho Brahe. Fifteen year Jepp, born a dwarf but untroubled about his size in his loving home, is taken to the court of the Spanish Infanta. Here, amongst the glitter of court life, Jepp falls in love and discovers the sinister life style behind the glamour. To survive and to win the woman he loves, he must take control of his own destiny and defy the stars which predict a different future for him. November 2012 Book of the Month.
Jepp, Who Defied the Stars Synopsis
Being a court dwarf is no easy task. I know because I failed at it.
Fifteen year old Jepp's life is changed forever the day a mysterious aristocrat whisks him away from his life in the Dutch countryside to the court of the Spanish Infanta. However, Jepp's happiness soon turns to misery as he discovers that humiliation and cruelty lurk beneath the court's glittering facade.
Jepp must draw on all of his courage and charm to win the woman he loves, find his true identity and become the man he wishes to be. Jepp must defy the stars.
If you loved this, you might like these...
All versions of this book
About Katherine Marsh
Katherine MarshEleven Fun Facts About MeWhy eleven? I was born in Kingston, New York, a town on the Hudson River, on 11/11/74 (7 + 4 = 11), eleven days early, at 12:26 pm (add it up...eleven).The summer before I turned five, my parents moved to my grandmother's house in Bronxville, New York, a suburb 29 minutes by train to Grand Central Terminal. As an only child, I hung out a lot with my grandmother. She had run a Russian/ Ukrainian bar in the East Village that many years later became the Life Café, the bohemian gathering place immortalized in the musical Rent.I was the ...
More About Katherine Marsh
NEW INDIE AND SELF PUBLISHED BOOK REVIEW AND PROMOTION SERVICE LAUNCHED!
Read More
×