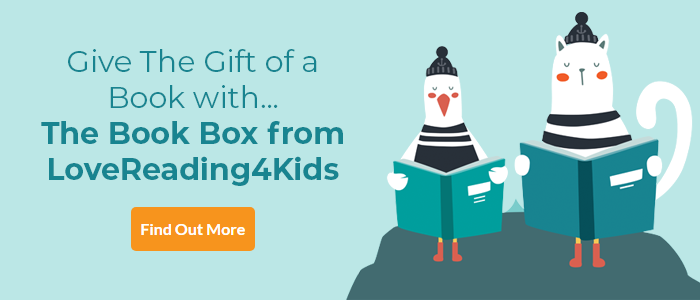 Judith Kerr's Creatures A Celebration of the Life and Work of Judith Kerr Review
June 2013 Book of the Month
All fans of the creator of classics such as When Hitler Stole Pink Rabbit and The Tiger Who Came to Tea will be delighted by this rich autobiography told in Judith Kerr's own words and pictures. Reproductions of her very earliest drawings and paintings show her early talent while reproductions of her storyboard of Mog, the Forgetful Cat give a wonderful behind the scenes look at how she creates her work. This is a book that will inspire all readers and make them love Judith Kerr's work even more than ever.
Judith said "being 90 is very nice, though it seems slightly odd to be praised just for hanging on!"
Judith Kerr's Creatures A Celebration of the Life and Work of Judith Kerr Synopsis
Her story begins with the extraordinary events of her early childhood in Berlin, dramatically cut short by the rise of Hitler's Nazi Party in 1933. Judith tells of her family's struggles with language and money, and what it was like to be a German refugee in London during the war. We see her early attempts at drawing and writing; her sketches and work from art school, and her textile designs from her first job. We hear of her life-changing meeting with her future husband, the scriptwriter Nigel Kneale, and her time at the BBC, first as a reader and then as a scriptwriter herself. Judith's career as a children's book writer and illustrator began after she had children, and over forty years on she is still producing classic picture books. She is a rare and wonderful talent and this is a fascinating insight into the person behind the books that have been enjoyed by generations.
Judith Kerr's Creatures A Celebration of the Life and Work of Judith Kerr Press Reviews
Praise for the Tiger who Came to Tea:
A modern classic. The Independent.
Praise for When Hitler Stole Pink Rabbit:
'... exact, intelligent and unsentimental. Sunday Telegraph
Praise for My Henry:
It bears all her trademarks, lively illustration, a cheerful blend of the everyday and the fantastic ... A deeply poignant yet ultimately uplifting tale... Giulia Rhode, Sunday Express