LoveReading View on Dragon Lords Rising
Silver Medal Winner in the Young Adult Fiction category and Silver Medal Winner for Best Book Series at the International Moonbeam Children's Awards 2013 .
June 2013 Book of the Month Spread your wings and hang on tightly as mighty Stormcracker takes you on a roller-coaster ride across the Old Wall and into the frozen north where you can slide down the ice flumes to the subterranean world of the Ice Bear Clan, land on an iceberg, or explore the mysteries of the long abandoned sea citadel. If you like magic there is lethal maelstrom magic conjured up from the Abyss, or Quenelda's often hilarious and always hazardous hit and miss efforts as she attempts to master the strongest dragon magic of all: that which flows through her very own veins.
Dragon Lords Rising Synopsis
A gnome, a girl and a dwarf fly north on an injured battledragon in the depth of winter to search for the missing Commander of the Stealth Dragon Services. Throw in a spy, an overweight dragon fledgling who's so plump he cannot fly, and a renegade Sorcerer Warlock hot on their tail, and it seems like a quest doomed to failure from the outset. But Quenelda is no ordinary girl, nor her companions: Root, her gnome esquire, and their guide and guardian the veteran dwarf Bonecracker Commando, Tangnost Bearhugger. Quenelda is a lone dragon whisperer in a world at war, where dragons have characters and voices of their own, and the Seven Kingdoms are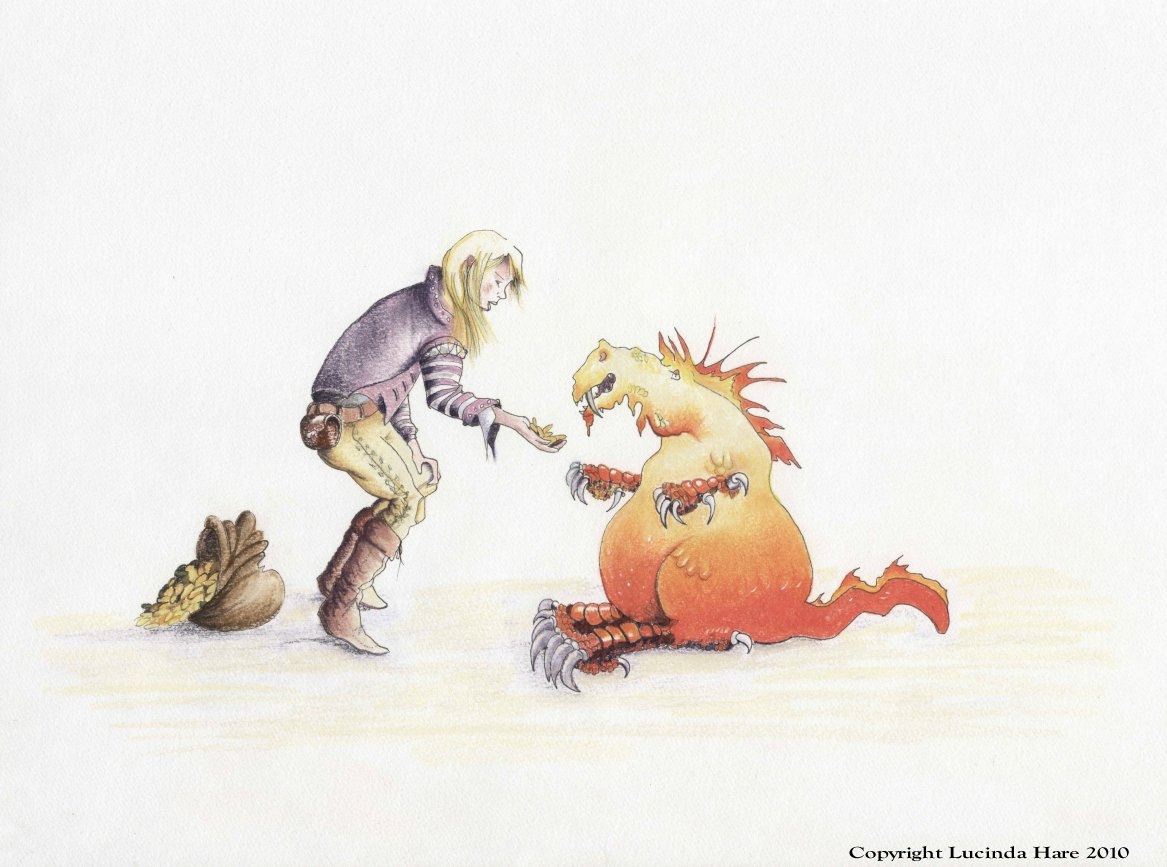 under threat as never before from the amphibious hobgoblins who have united under a single warlord. The race to find the only man who can unmask the traitor at the heart of the realm is on!
Dragon Lords Rising is the third instalment of The Dragonsdome Chronicles which started with The Dragon Whisperer and continued with Flight to Dragon Isle.
Click here to visit the Dragonsdome Chronicles website for more information on this fantastical adventure series.